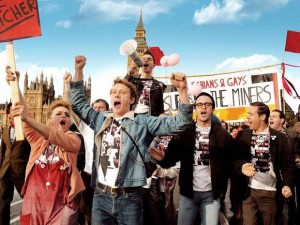 Featuring a stellar British cast which includes Andrew Scott (Winner of the BIFA for Best Supporting Actor) and Imelda Staunton (Winner of the BIFA for Best Supporting Actress and Nominee for the BAFTA for Best Actress in a Supporting Role), PRIDE deserves a place in your DVD collection.
Inspired by a true story this PRIDE tells how a group of London-based gay and lesbian activists raised money to support the families of miners during the strike of 1984. Identifying a mining village in Wales, they set off to make their donation in person. So begins the extraordinary story of two seemingly alien communities coming together to form a surprising and ultimately triumphant partnership.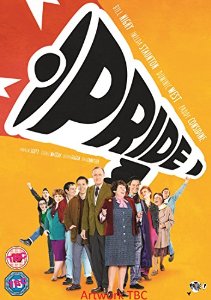 PRIDE was directed by Tony Award winning theatre director Matthew Warchus ('Matilda: The Musical', 'God of Carnage') and written by Stephen Beresford. Aside from Andrew Scott and Imelda Staunton, the cast includes Bill Nighy, Dominic West, Paddy Considine and George McKay.
Pride on Blu-ray and DVD features exclusive extra content including a true story featurette, a making-of featurette, audio commentary by Matthew Warchus and Stephen Beresford, plus a selection of deleted scenes.
Available on Blu-Ray and DVD from 2nd March or get it first on Digital HD from9th February
Winner of BEST FILM – British Independent Film Awards
Nominated for BEST BRITISH FILM – BAFTA Awards
Nominated for BEST COMEDY OR MUSICAL – Golden Globes