Bent USA – Kenyth Mogan unlocks your heart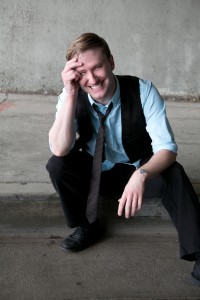 Kenyth Mogan was born and raised in Glasgow, Montana. He grew up in a typical All-American home with a typical All-American family. However, he proved to be anything but typical when he came out of the closet at the age of fifteen. After graduating from the University of Montana, he traded country for concrete and moved to the fast paced world of Hollywood. With the release of his first EP "Fall Apart" in October 2013, Kenyth joins the ranks of LA's out and proud music scene. So Bent asks these simple questions:
OK Kenyth… who are you and what do you stand for?
I'm kind of the everyman. I'm like every gay best friend rolled into one.
Tell us about the new songs.
The next song is called "Unlock Your Heart" and is the second single from my debut EP "Fall Apart". It's been remixed and remastered and will get a music video premiere on Valentine's Day. I've already started working on the next EP, which I'm taking my time with. I've been working with some amazing songwriters and producers and am really loving everything we've done so far.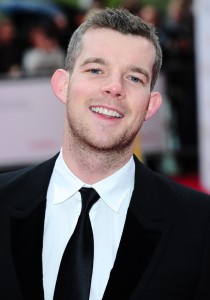 You seem pretty happy about your gay credentials… what's the most amazing thing about being gay?
Russell Tovey.
Who have been your main influences?
I grew up with the ladies of the 80s: Tiffany has been a huge influence on me, which you will defiantly see on the album. As far as new artist, I adore the creativity and fun of Mika as well as the soul of Sam Smith.
Do you like all these 'reality', Simon Cowell, type of shows?
Some really amazing talent has come from those types of shows, so that's a good thing. For me though, sometimes it can be a little difficult to watch, knowing that these people have all their hopes and dreams riding on this one shot and it's not going to work out for everyone.
What about Big Brother or Great British Bakeoff type of programme? What would be your reaction if you were asked to appear?
I would jump at the chance to appear on a show like British Bakeoff, but I would feel so sorry for anyone that had to eat my food! I am literally the worst cook in the universe.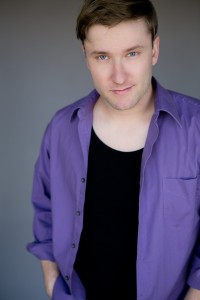 What is your guilty pleasure?
Russell Tovey and chocolate, no wait! Russell Tovey dipped in chocolate.
Are you a party animal or a sit at home with a chum?
When I was younger I partied a lot, but now that I'm getting older, I will cuddle with anyone, anywhere, anytime…. As long as they make me laugh.
Single or spoken for?
Sadly, I'm tragically single, but constantly looking… in all the wrong places.
Ambitions for 2015?
Releasing the album, going on tour, and then if there's time left, world domination.
The newest single "Unlock Your Heart" available on 10th February on iTunes, Amazon, and other select online retailers.