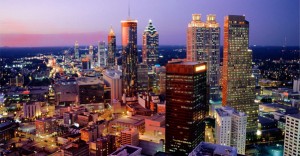 From the American Civil War to Martin Luther King, Adrian Gillan explores historic, cultured, buzzing Atlanta – capital of the southern US state of Georgia…
It has inspired artistic creations, from Gone with the Wind to Driving Miss Daisy. Atlanta – capital of Georgia and powerhouse of the American "South" – has under half a million inhabitants within its city limits, but over ten times that in its wider metropolitan area.
Born of the railroad, this Southern end-of-the-tracks was incorporated and (re)named Atlanta in 1847, before being well-nigh razed to the ground in 1864 in the American Civil War – becoming the only major American city ever destroyed by war. After, Atlanta soon emerged as the new Georgia capital, with a distinctive downtown business sector growing skyward in the Roaring 20s. The scrapers of Downtown, Midtown and Buckhead now make Atlanta's three skylines – the Bank of America building being the tallest office building in the US outside New York or Chicago.
It became known as the "City Too Busy to Hate", strengthening minority rights well ahead of other states, and siring native son, Martin Luther King. It hosted the Centennial Olympic Games in 1996 and – powered by the world's busiest airport, just south of Downtown, hub for Delta and Southwest Airlines – has become the economic crux, and conference centre, of the South.
Most of Atlanta's in-town districts are individually easy to walk around, although you really need a car or public transit to move between districts. MARTA is the high-frequency rapid rail and bus network in and around Atlanta – all on the great-value Breeze Card, via top-up credit or unlimited-ride multi-day passes.
WHEN
You might consider planning your trip around the Out on Film LGBT cinema festival or Atlanta Pride , both every October. But, frankly, Atlanta's pretty amazing any time of year!
STAY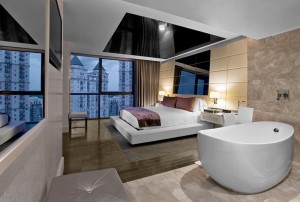 Hooked up to the airport and wider city via MARTA, W Atlanta – Midtown (188 14th Street, NE, Atlanta; T: + 1 404 892 6000;) manages to pull off that typical W miracle of combining a large hotel with the chic and staff-care normally associated with far smaller boutique affairs. It also effortlessly integrates into the surrounding buzz of the Midtown nightlife, of which it itself is a key player, with its Whiskey Park bar and TRACE restaurant. Indeed, along with its relaxed yet highly sociable ground floor Living Room lounge & patio area – scene of free morning coffee or noisy evening cocktails – plus summery 5th Floor WET Deck, year-round Bliss Spa and W Store, some fans hardly leave the hotel! That said, and despite the enormous lure of the spacious, open-plan, panoramic and 'rock-star' rooms – the fab surrounding Midtown location is simply too tempting for most guests, with museums, theatres, concert halls and gay nightlife galore a mere stroll away. To venture a tad further, a complimentary hotel car service is available on a first come/first serve basis for trips within a limited radius. The staff are also extremely friendly and professional; and free Wi-Fi streams throughout!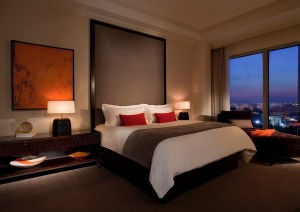 Nearby neighbour, the Loews Atlanta (1065 Peachtree Street NE, Atlanta; T: +1 404 745 5000;) is naturally also amidst the Midtown buzz, likewise playing its part – with its lively, ambient 'Bar eleven' behind the spectacular lobby, mixing up cocktails and martinis alongside craft beers and fine wines against its own "eights shelves of liquid goodness"; plus mouth-watering adjoining eatery 'eleven' dishing up a tasty, saucy fusion in that magic culinary space where Southern meets French, from clams and oysters to juicy rib-eye steak! Indeed, the Loews prides itself more widely on combining modern comfort with old-world hospitality. All of its sizeable 414 luxurious guestrooms, including 44 suites, boast floor-to-ceiling windows, overlooking a sparkling Midtown cityscape or the luscious Piedmont Park, offering a wide range of creature comforts. To unwind, check out the steam rooms after a workout in the 7th Floor Fitness Center, or indulge yourself in the 'exhale Spa'. Loews Atlanta has an especially proactive concierge crew, seemingly very much in the gay 'know'. Moreover, a complimentary hotel Mercedes car service is available first come / first served for trips within a limited radius of the hotel; and free Wi-Fi is live throughout!
EAT
Joe's on Juniper (Midtown – 1049 Juniper Street; T: +1 404 875 6634;) – an Atlantan staple in the heart of the Midtown gay scene, with sexy raucous yet friendly and slick staff serving up filling, comforting food washed down by stiff cocktails in a well-nigh rustic and nostalgic tavern setting. Dark inner, plus large and airy outer patio round the front. Check out their salmon main, with spinach dip on the side, kicked back with a mimosa… or two!
Max's Wine Dive (Midtown – 77 12th St. NE; T: +1 404 249 0445;) – urban, modern, trendy, slick open-kitchen affair boasting informal, friendly service, knowledgeably advising on the best wine pairings to go with a range of tasty fodder! Try some salmon bagel bites, then lobster benedict, then banana bread pudding, all twinned with perfect tipples!
ONE (Midtown / Piedmont Park – 559 Dutch Valley Rd; T: +1 404 892 4111;) – light and airy by day, this class joint turns gorgeously glowingly ambient by night, with its well-nigh operatic open kitchen, gay-wooing staff and a choice of booths and tables to suit your mood and the occasion. Highly creative seasonal menu! Check out a pear cocktail before a fine crêpe starter, hearty beef stew main and filling butterscotch pud!
Livingston (Downtown – 659 Peachtree Street NE; T: +1 404 897 5000;) – set in the former lobby of the historic "modern classic" Georgian Terrace hotel in Downtown, overlooking the likewise historic Fox Theatre, The Livingston serves a wide menu of excellent food throughout the day and evening. Think walnut ravioli followed by carrot cake with ginger glazing! Friendly service, at contemporary seating amidst a graceful period marble-pillared setting. This delightful fusion of old and new is found throughout the wider Georgian Terrace Hotel which boasts the likes of Caruso and the original Gone with the Wind cast amongst its past guests, and now offers an old-meets-new airy atrium and renovated suites, alongside a historic ballroom, a vintage barrel-matured whisky bar and cute little Café Mims, plus highly scenic roof-top gym and pool deck. All overtly gay-wooing and wonderful!
SEE 'N DO
Atlanta's three biggest attractions are located within two blocks of one another Downtown:
World of Coca-Cola – tells the history of arguably Planet Earth's ultimate brand… with Secret Formula Room, 4D cinema and as many samples as you hold down!
Georgia Aquarium – the world's largest aquarium by water volume, housing sea otters, beluga whales, whale sharks and a Dolphin Show that screams Broadway!
CNN Center Studio Tour – an hour behind-the-scenes at one of the biggest US news broadcasters starts on the world's longest single-span escalator! Don't mention the BBC!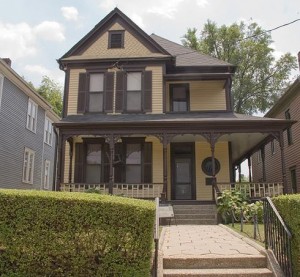 Beyond and apart from which, there is so much else to see and do too:
Martin Luther King, Jr. National Historic Site (Sweet Auburn) – including the home where King was born, his local church, a museum, his grave plus eternal flame memorial.
Center for Civil and Human Rights (Downtown) – theatrical, high-tech interactive exhibits use motion, sights and sounds to immerse visitors in the American Civil Rights Movement, plus human rights activism around the world, from the past to the present day.
Fox Theatre (Downtown) – opulent, historic 1920s landmark, originally a Shriner (US masonic) HQ, now presenting Broadway shows, a summer movie series, plus the Atlanta Ballet's annual Christmas Nutcracker.
Atlanta History Center (Buckhead) – one of America's largest collections of Civil War memorabilia plus a big exhibit on the 1996 Centennial Olympic Games held in Atlanta. Also boasts the historic Swan House and Smith Family Farm, in gorgeous leafy grounds.
Margaret Mitchell House & Museum (Midtown) – regular ½-hour tour, including the tiny flat where Pulitzer Prize–winning novel Gone with the Wind was largely writ.
Fernbank Museum of Natural History (Little Five Points) – including remains of the largest dinosaur ever discovered.
High Museum of Art (Midtown) – fine art from the 19th Century onwards, in a modern light-and-airy building, part of the Woodruff Arts Centre. Next to Symphony Hall and the Alliance Theatre.
Zoo Atlanta (Grant Park) – home to over 1,500 animals from over 220 species, boasting the US's largest zoo collections of gorillas and orang-utans, plus giant pandas.
Historic Oakland Cemetery (near Sweet Auburn) – containing the graves of almost 7,000 Civil War soldiers, plus Gone with the Wind author Margaret Mitchell.
Cyclorama (Grant Park) – world's largest painting, the length of a football stadium, the height of a 5-storey building, depicting the Battle of Atlanta in the Civil War.
Grant Park (Grant Park) – Atlanta's oldest city park, with Zoo Atlanta and Cyclorama (see above).
Centennial Olympic Park (Downtown) – featuring Fountain of Rings, and discreet bomb memorial.
Piedmont Park (Midtown) – largest park in Atlanta. Leafy, with lakes!
Atlanta is also big on performing arts, most notably:
Atlanta Ballet – founded in 1929, the oldest professional dance company in America, showing at various venues, including its annual Christmas Nutcracker at the historic and ornate Fox Theatre.
Atlanta Opera – award-winning company, founded in 1979. Based at the vast, hi-tech Cobb Energy Performance Center, the company stages several high-quality productions a year, oft featuring amazing digital scenery projections, including a forthcoming Rigoletto (Feb 2015), Marriage of Figaro (Apr 2015) and Three Decembers (May 2015).
Atlanta Symphony Orchestra – based in Symphony Hall in the Woodruff Arts Centre in Midtown, next to the Alliance Theatre and High Museum of Art, and renowned for its creativity and innovation, and its support for young musicians.
New American Shakespeare Tavern – home to the American Shakespeare Company (ASC), the first US troupe to complete the production of all 38 of The Bard's plays. Atmospheric Elizabethan tavern setting, where many come early pre-show to enjoy a tasty meal, deserts then served at the interval. The company is a pretty unique all-pro Shakespearian rep, with high-impact performances of great clarity and flair. The 2015 season includes Merry Wives of Windsor, Winter's Tale, Taming of the Shrew, Merchant of Venice and Coriolanus.
Alliance Theatre – busy repertory company in the Woodruff Arts Centre in Midtown, next to Symphony Hall and High Museum of Art. Mounts wonderful dramas, often with a local Southern flavour. The current season includes The C. A. Lyons Project (Feb – March 2015) and Blues for an Alabama Sky (April-May 2015).
Cirque du Soleil – if you're really lucky you might just catch this truly awesome Montreal-based troupe in town, now celebrating its 30th year and still rocking all over the world, with dozens of shows touring the globe, oft featuring in Atlanta. Athletic performers – acrobats, dancers, jugglers – continue to reinvent circus and the results are consistently electrifying.
BOP, BOOZE 'N CRUISE
Atlanta's original gaybourhood, cultural Midtown is still the core of LGBT life in Atlanta, hubbed around the intersection of 10th Street and Piedmont Avenue. Just north east of Midtown, Ansley Mall and Cheshire Bridge Road have more recently become a beacon for LGBT partygoers – the Ansley Square and Ansley Mall shopping complex being a virtual gay courtyard of gay bars and retail shops. Yet further north, Atlanta's wealthiest district, Buckhead, is famed for its shopping, for being home to Atlanta's only gay sports bar (Woofs), and for being part-time home to Sir Elton John.
MIDTOWN / ANSLEY / CHESHIRE BRIDGE ROAD
Amsterdam (502-A Amsterdam Ave NE;) – bar in-the-round.
BJ Roosters (2345 Cheshire Bridge Road NE) – bar with go-gos.
Blake's on the Park (227 10th St;) – central, busy, lots of drag.
Bulldogs (893 Peachtree St NE;) – house 'n hip-hop club.
Burkhart's (1492 Piedmont Road;) – pool, food, drag.
Eagle (306 Ponce de Leon Ave;) – leather club.
Felix's (1510 Piedmont Ave NE;) – neighbourhood bar.
FLEX (76 4th St NW;) – gay spa.
Heretic (2069 Cheshire Bridge Road;) – labyrinthine nightclub.
Hideaway (1544 Piedmont Ave NE;) – friendly local.
Jungle (2115 Faulkner Road NE;) – warehouse-sized dance club.
Mixx (1492 Piedmont Ave NE;) – sexy new video bar.
Oscars (1510 Piedmont Ave, Ansley Square Shops;) – video cocktail bar.
Swinging Richards (1400 Northside Drive;) – all-male, nude strip bar.
Tripp's (1931 Piedmont Circle;) – stiff drinks dive.
ELSEWHERE
The Cockpit (465 Boulevard SE, Grant Park; ) – bar/club.
Friends (736 Ponce de Leon Ave;) – zero attitude bar.
New LeBuzz (585 Franklin Road, Marietta;) – cabaret bar out of town.
Mary's (1287 Glenwood Ave SE, East;) – compact gay dive bar.
Model T (699 Ponce de Leon Ave;) – earthy drink hole.
Woofs (2425 Piedmont Road, Buckhead;) – Atlanta's only gay sports bar.
USEFUL WEBSITES
The great-value Atlanta CityPASS allows free entry to top attractions – Georgia Aquarium; World of Coca-Cola; Inside CNN Studio Tour; Zoo Atlanta and/or Atlanta History Center; High Museum of Art and/or Fernbank Museum of Natural History.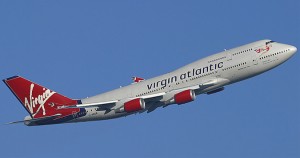 GETTING THERE
Virgin Atlantic flies between London Heathrow and Atlanta daily, with Economy fares from as low as around £558 return, including taxes, offering the best in-flight entertainment and service in the business. Or why not pay that bit extra to stretch your legs in award-winning Premium Economy? Or really splash out to upgrade yourself to their legendary Upper Class? Heathrow's massive multi-million pound flagship Virgin Clubhouse lounge, with its wide range of ambiences in different seated areas, provides the ultimate pre-flight experience for passengers, with an array of exciting and unique features – from neck and face massages and hair styling, to pool tables and a fun children's play area, to keenly attentive roving waiters, serving a freshly-mixed array of trend-setting cocktails direct to wherever you happen to park your own little seat. Try a fruity 'Virgin Redhead' pre-boarding!