UK's First British Muslim Drag Star Releases Debut Single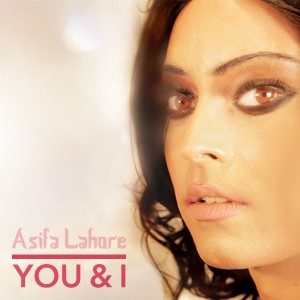 Leading drag artist Asifa Lahore has released her debut single. After taking part in BBC Free Speech debate on Homosexuality and Islam earlier this year, Lahore spent the summer song writing with an array of British, American and Scandinavian songwriters. Unlike her previous songs which have been either parodies or Bollywood covers, Asifa's latest offering is a self=penned power ballad with a rousing chorus and stunning vocals.
The song has been submitted as a potential Eurovision entry in the United Kingdom and Switzerland. Lahore is a huge Eurovision fan and feels the international song contest is the best platform to show the diversity of the British Muslim community especially at a time when Islamic State (IS) pose such a massive threat to Europe.
An accompanying music video sees Asifa step out of her trademark camp cheeky persona, adopting a more glamourous and softer tone suiting the uplifting production of the song. Shot while on a song writing trip to New York, the video also depicts a loving relationship standing the test of time and echoing the thoughtful lyrics of the power ballad.
'Coming from the London club scene, it was expected that I would release a club anthem as my debut single. However I purposely decided to go in the other direction, as I want to be taken seriously as a vocalist and songwriter. 'You And I' is very personal to me and comes at a time of uncertainty in the world. Islamic State poses a real threat to Europe and the fact remains that the vast majority of Muslims do not support them. I want to use my debut release to spread some love, set the world alight and bring some much-needed positivity at a time when we all need it. Eurovision would be an absolute honour to do and a British Muslim drag queen flying the flag would certainly show diversity.'
You And I is out now via ITunes, Amazon Music and Google Play.
The music video can be viewed on Youtube from now.