Culture Club – More Than Silence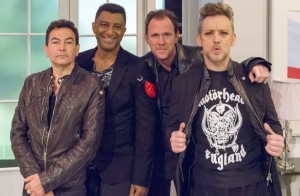 There is not a country in the world that doesn't know the names of Boy George and Culture Club.
Grammy Award winners Culture Club sold in excess of 100 million singles and over 50 million albums, and were one of the biggest pop bands of the 1980s.
They achieved seven straight Top 10 hits in the UK, nine Top 10 singles in the USA and nine Top 20 singles in Australia.
They had number 1 singles in over a dozen countries and multi-platinum album sales across the world, and were first group since The Beatles to have three Top Ten hits in America from a debut album.
They were also the first group in music history to have an album certified diamond in Canada. The band consists of Mikey Craig (bass guitar), Roy Hay (guitar and keyboards), Jon Moss (drums and percussion) and flamboyant front man Boy George (lead vocals.)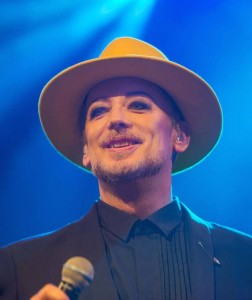 And now the original line-up is set to release their first single in over 15 years. 'More Than Silence' will be released by the band's label, Different Man Music, via Kobalt Label Services, and is available now.
On More Than Silence, George explains: "Artists make complicated lovers because they always need an audience. I always say 'silence is the loudest sound in the universe'. A blue moon in a lonely sky. Roy always wanted to rock out a little. I think we finally created a song which gives him the opportunity."
The new music is supported this December by their first tour in over 15 years. The dates follow the recent live performance at London's Heaven nightclub, where the band first played in 1982.