Lille is France's fourth largest urban area, its galleries, eateries and gay scene just 80 minutes from London – the perfect Gallic short break away!
Tired of Paris? Bored of Brussels? Then follow the boys in the know to Lille on the Deûle River near the French border with Belgium and get the best of both worlds, minus the crowds (city population, ¼ million; area population, 1 million). Emerging from the misty marshes of history, Lille (from the French, 'L'Ille', The Island) became the northern capital of powerful Burgundy. Despite its rich past – from real-life musketeer d'Artagnan to General de Gaulle, from Louis Pasteur to the Battle Fields of Flanders – 42% of Lille's population is now under 25 so, if you're over thirty, you're in a minority!
And there's obviously no faster, greener or easier way of getting here than on Eurostar, taking you effortlessly – plus your generously proportioned baggage – from the centre of London direct to the centre of Lille, and your hotel, in just 80 minutes! Moreover, your Eurostar ticket even grants 2-for-1 entry to some of the city's most popular museums and galleries on arrival!
STAY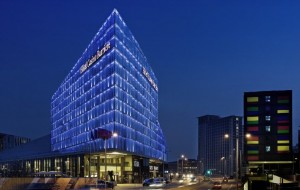 5-star Hôtel Casino Barrière (777 bis Pont de Flandres; T: +33 (0)3 28 14 45 00;) is brilliantly located, close to the historic town centre and scene, and yet still a mere stroll from the Eurostar terminal. The entire glass-clad building engenders exceptional light, setting off modern, elegant rooms with walk-in wardrobes and showers, luxurious beds and oft fine views out across Lille's skyline.
The hotel boasts four bars, each with its own distinct ambience – glitzy Le Boréal show bar for live entertainment; the fun, touch-sensitive, colourfully illuminated L'Ibar, which reacts to your slightest movements; plus lofty, scenic Le Carré and Escal' 777 bars.
There is also a choice of three eateries – the fine-dining Hauts de Lille restaurant, with northern European flavours from Chef Michel Vico; a snack area offering fresh, natural produce; and the trendy Terrasse du Parc brasserie with terrace and parasols, opening onto parkland, with a variety of seating, including two large tables d'hôtes, a central buffet and even an intimate bubble for up to 18 guests.
Moreover, if you fancy a flutter, the hotel's casino boasts the largest gaming facilities in the region, with over 300 slot machines and 20 gaming tables (boule, English roulette, black-jack, poker, electronic English roulette). For top musical, cabaret and comedy performers the Théâtre de l'Hôtel Casino Barrière Lille has 1,200 seats, plus the latest high-tech equipment. And, after all that excitement, you can either relax or revitalise at the hotel's Escal'Bien-Être spa, using its wellbeing facilities, or maybe even enjoying a special treatment treat pamper-perfect for you!
EAT
Peckish? Just north of the Old Town, Meatballs (10 rue du Pont Neuf; T: + 33 (0)3 28 36 91 33;) is a modern, simple yet original 'streetwise' concept where you chose from a range of interesting freshly-made meatballs – including vegetarian options – and pair them with a range of tasty sauces, which is all especially social if shared with friends like tapas. Great outdoor terrace, and tasty deserts too – not least the signature cheese cake!
Meatballs' sister restaurant, Basilic Café (24 bis rue Esquermoise; T: +33 (0)3 20 31 21 47;), just off the Grand Place, is a spacious, airy and buzzing contemporary world burger bistro, but offering so much more besides – not least a great line in cocktails. Fab service too.
For a bit of fishy French fine-dining in a relatively intimate yet light and ambient setting, Jour de Pêche (2 rue de Pas; + 33 (0)3 20 59 60 59;) is an absolute must. All the exquisite sea-based creations can be brilliantly matched with the right wines, picked by the knowledgeable roving sommelier; and proceedings are all overseen by dishy owner Stellio with his highly classy yet friendly staff. An absolute treat.
SIGHTS
It's just a ten minute walk from the Gare-Lille Europe, where Eurostar glides in, to Lille's beautiful Grand Place (a.k.a. Place de Charles de Gaulle); then just another five minute jaunt north into the Old Town gay scene.
To get your bearings, ascend (by stairs or lift) the 104-metre high Town Hall Belfry Tower for breath-taking views across town. Take a 2-hour English guided walking tour of Old Lille, starting inside the Palais Rihour at the Lille Tourist Office most Saturday mornings – free with a Lille City Pass (see below), although a reservation ticket is still required.
Other highlights include the tad controversial old-meets-new Lille Cathedral (Basilique-cathédrale Notre-Dame-de-la-Treille); the mighty Citadel with its peaceful parkland and poignant memorial to young WW1 resistance fighter Léon Trulin; LaM (Modern Art Museum); atmospheric Musée de l'Hospice Comtesse; plus birthplace of Charles de Gaulle.
Catch an opera at the majestic and ornate Opéra de Lille (2 rue des Bons Enfants); or concert by the Orchestre National de Lille at tad more mod Nouveau Siècle Hall.
Be sure to visit the Palais des Beaux-Arts (Fine Art Museum) – France's second national art gallery after the Louvre. The monumental 19th Century building was fully renovated in 1997, now housing prestigious collections of European painting; a large collection of drawings; a sculpture gallery; and 17th and 18th Century ceramics. Don't miss the spectacular 18th Century relief map models of fifteen fortified towns in Northern France and Belgium, used by the French kings during wars; nor the wonderful Egyptian exhibition, "Legendary Pharaoh Senusret III" (until to 25 January 2015).
The Louvre-Lens is a new hotspot for art lovers and a gorgeous piece of architecture surrounded by a landscaped park. It mainly displays objects from the collections of the Musée du Louvre in Paris that are lent to the gallery on a medium- or long-term basis. Lens is only 25 miles (50 minutes) from Lille and you can travel easily on TER trains (same-day return TER rail ticket included in a City Pass, see below). Once at Lens train station, a free thrice-hourly shuttle bus drives you the short distance to the museum. The Gallery of Time (around 100 priceless objects from the Louvre's main collection, presented chronologically, and changed across a roughly 3-year cycle) and the Glass Pavilion (artefacts drawn from local collections across the region) are free for all. Only temporary exhibitions are 'paying', the next one being "Animals and Pharaohs" (5 December 2014 – 9 March 2015), on the theme of the animal kingdom in Ancient Egypt. A combined ticket for this and for the other aforementioned Egyptian exhibition at the Palais des Beaux-Arts in Lille will cost just 14€.
SCENE
Lille's gay scene is mainly found in the Old Town (Vieux Lille) around rue Royale and rue de la Barre.
Duck into cosy Vice-Versa (3 rue de la Barre;) to chat with the friendly locals before nipping over the road to spacious, stylish Privilège (2 rue Royale;) with its sexy barmen.
A mere five minute walk north takes you to new-kid-on-the-bar-block, trendy Manhattan (30 Rue Sebastien;).
Back down south of the Palais des Beaux-Arts lies bear-brimming Bar O'Nour (12 rue Masséna); plus a couple of dance clubs for the young – S Club (28 rue de Wazemmes;) and stalwart Tchouka (85 rue Barthelemy Delespaul;), where you're bound to find something that grabs you!
Several saunas battle it out for queer attentions including oldie Les Bains (52 rue de Cambrai;) and newer Sauna Soho (6-10 rue de la Madeleine;).
Gents oft "take airs" at the nearby Jardin Vauban, where the bushes aren't always the only things lush!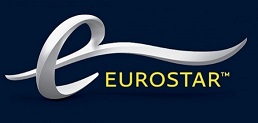 Only 80 minutes from London St Pancras International by Eurostar, Lille is the perfect place for anyone seeking art, history or cuisine. Moreover, once in Lille, travellers simply present their Eurostar ticket to receive 2-for-1 entry into paying exhibitions at a wide range of galleries and museums including Le Palais des Beaux-Arts and LaM (Modern Art Museum). Eurostar operates up to 9 daily services from London St Pancras International to Lille with return fares from £69. Tickets are available via eurostar or 08432 186 186.
The Lille City Pass (24/48/72-hour) offers free entry to a wide range of museums and attractions in the Lille area, as well as free local transport – including a same-day return rail ticket to/from, say, the Louvres-Lens – plus lots of other discounts.