Brighton Pride 2015 date announced.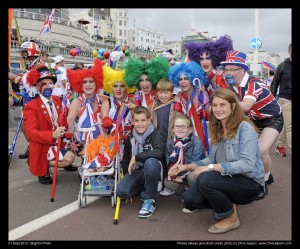 It's time to let the countdown begin. Brighton Pride are very excited to announce that Brighton Pride weekend 2015 will take place on Saturday 1st and Sunday 2nd August 2015.
Widely acknowledged as the UK's biggest, and certainly one of the best LGBT Pride Festivals, Brighton Pride 2014 saw record attendances and enjoyed amazing feedback from Pride goers as it proved to be the LGBT event of the year. Diverse, delightful and fuelled by a world of disco, Brighton Pride 2014 proved itself as one of the city's most beloved of treasures as participants from across the LGBT community and their friends and families celebrated and campaigned together.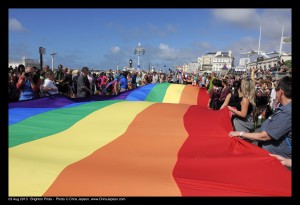 Major improvements to Pride Festival gates, ticket purchases and tent capacities were addressed, whilst the inaugural Pride Village Party was hailed a safer and more enjoyable event by participants, businesses, Brighton & Hove City Council and the emergency services as it delivered a proud weekend with a sound fundraising purpose.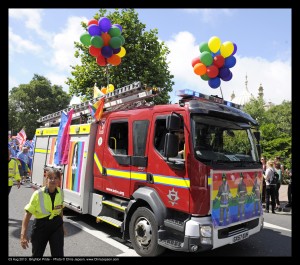 Brighton Pride 2014 also smashed its fundraising target, raising £64,578 so far thanks to sales of Pride Festival and Pledge Wristbands for the Pride Village Party and the generous support and fundraising efforts of local businesses, volunteers, partners and sponsors.
Pride 2014 was truly a Pride With Purpose, and as we begin the countdown to August 2015 we look forward to continuing the festival's remarkable journey.
Brighton Pride. Set once again to bring our fabulous city together, with purpose and with Pride in 2015.
Images: www.ChrisJepson.com