Go to bed with Tom Of Finland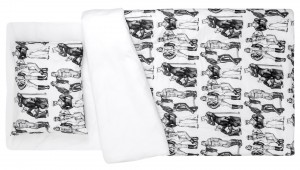 Finlayson, one of Finland's most loved heritage brands and leading textile manufacturer, expands its operations into the UK by launching Tom of Finland by Finlayson, an unprecedented and exclusive collection designed in honour of Tom of Finland (Touko Laaksonen, 1920-1991), world renowned for his vast body of work.
The collection has been developed in close collaboration with Tom of Finland Foundation based in Los Angeles. It will debut on Finlayson's international online store and will soon be available in leading department stores nationwide.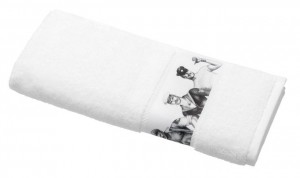 "We're thrilled to offer Finlayson's high-quality home textiles, designed in Finland, to UK customers. With the Tom of Finland X Finlayson Collection, which features the artist's erotic art, we also want to convey the message of respect and tolerance worldwide", says Risto Voutilainen, Chief Operating Officer of Finlayson. "I am confident that Touko Laaksonen would be proud of the respect that he as an artist has gained during recent years thanks to the Tom of Finland Foundation and Finnish trendsetter companies such as Itella Posti Oy, the Finnish national post office, and now Finlayson. Becoming a world-known artist has required determination and courageous work in a world that was not that respectful and permissive at the time.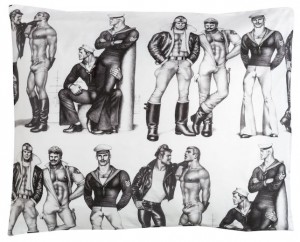 Significant for Laaksonen's art is exaggerated photorealism featuring men in homoerotic settings. His first drawings are from the 1930s and 40s, but his major break-through was not before the 70s, even then using the pseudonym Tom of Finland. As recently as the 90s, the art community was ready to allow the drawings to be published in highly regarded art publications. Touko Laaksonen was honoured by The Finnish Comics Society with the prestigious Puupäähattu prize only a couple of months before his death", says Berndt Arell, co-writer and researcher of the book Tom of Finland – unforeseen and Director General of National Museum of Sweden, a government-run institution.
Finlayson is launching Tom of Finland by Finlayson simultaneously in over 30 countries in Europe, USA, Australia and in select countries in Asia.