Bent America – The 'Da Bop' lady is back.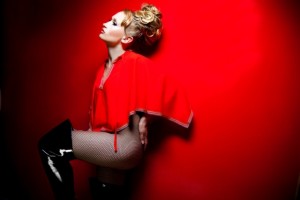 Electronic music's best-kept secret, Sophia Lolley, set the international dance floor ablaze two years ago with the release of "Da Bop", her English language interpretation of WTF!'s cover of Irena Santor's 1968 novelty hit "Piosenka O Sąsiedzie". EDM fans from all around the world began clamouring for more from the spirited British singer and this month, the wait is finally over! Sophia Lolley's self-titled EP, featuring "Da Bop" along with seven brand new quirky tracks, is available now.
Growing up in the farming community of Devon, England, Sophia Lolley could never have foreseen a career in electronic music. "It has been a musical progression to this state," she reveals. "I love that EDM allows lyrics and vocals of years gone by to be brought up to date and wrapped in modern music."
Sophia describes her sound as theatrical disco pop; however the album is sprinkled with colourful music of varying styles including an undeniable cabaret influence born out of her love for 1940's artists like Doris Day and Glenn Miller.
She admits to having multiple personalities, running the gamut from serious to loving, reserved to gregarious, feral to gracious and fun loving to drama queen. "I'm a falconer. I go fly-fishing. It took me nine times to pass my driving test. I hate vegetables. I have lots of animals including a pet magpie, sparrow hawks, tortoises, hens, cattle and the occasional badger. I also smoke big cigars."
All of her personas are reflected in the EP that was born from a series of collaborations over the last five years between Peace Bisquit and Count De Money, the production team that produced and mixed "Da Bop".
The EP begins with "Live That Day", a song Sophia wrote as a tribute to her grandmother who died four years ago. "Grandmama was a huge inspiration to me," she says. "Her motto was 'everything will always be ok' and she was right. The song is about looking on the bright side of life because it is there."
Sophia's magical musings are also captured in "Everybody Loves It", a song that encourages all to appreciate the lovely gloriousness of life.
"Sophia is an extremely talented artist with a wealthy perspective on life that is engaging, unique, witty and purposeful," says Bill Coleman of Peace Bisquit. The pair met working on the soundtrack for the independent film, Boy Culture. Coleman used Lolley's "Hey Kinky" single in the film.
They began work on the EP shortly thereafter and are currently working on two additional projects: a full length poptronica collaboration with Geoff Hornsby under the moniker "I Like It Electric" ("Do You Want To or Not") and a spirited electronic spaghetti western collective called Dirtee Lectrix.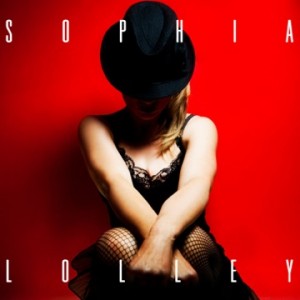 "The idea for the EP was to create a collection of Sophia Lolley songs that fans could dance to at a bar or pop on during a cocktail party or at fashion runway show," says Coleman.
Sophia Lolley is thrilled the EP and future projects will take her out of England. Though she loves her hometown of rural Devon – she calls it the best county in Britain – there are no musical influences or excitement there. She's anxious to come to the states, particularly Texas. "I've always wanted to go to Texas to see if there are still cowboys," she says.