Top 5 closing parties not to miss in Ibiza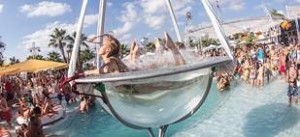 Ocean Beach Ibiza Official Closing Party – 3rd October
Ocean Beach Ibiza is open 7 days a week offering the best pool parties in Ibiza, arguably the world; however, all good things must come to an end. Celebrating another fine season Ocean Beach Ibiza is putting on one last party to finish off another storming season on the infamous 'white isle'. Expect wild acrobatics, enchanting performers and top summer beats from those who have performed throughout the last few months. Running from midday until midnight on the 3rd October, this will be Ibiza party people's last chance to party under the open skies and watch the sunset over the Mediterranean Sea. Ocean Beach does not tend to do things by half measures, and this will be no exception, do not miss out!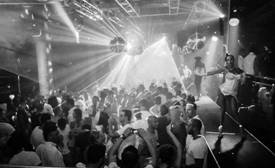 BOOOM! Defected in the House – 30th September
The Defected 'family' is known for throwing massive parties around the world and the closing party of their 20th week at BOOOM in Ibiza shall be no different. This closing party promises to be the biggest and best that they can be, with Ibiza favourites such as Guti, Noir and Oliver $ returning for one last time. A well recognized name in clubbing, anything branded as 'Defected' gets an instant stamp of approval in the clubbing community. This closing party sees the touring arm of Defected Records land in Ibiza for one big bash that, if you love your house music, then this is unmissable.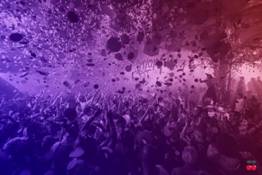 Pacha: Solomun+1 – 5th October
Pacha is one of the most authentic and charismatic clubs in Ibiza with its famous cherry logo and Sundays at the renowned nightclub are all about Solomun. Solomun +1 has seen one of the biggest DJs of 2013 return for another successful season; bringing a guest with him every Sunday. The guests are based on those DJs who have been an inspiration and who he enjoys playing with. The closing party at Pacha on 5th October shall not be any different. Solomun appears for one final time bringing with him a special 'to be announced' guest, wrapping up another sensational season at Pacha.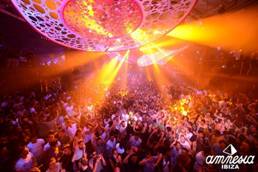 Amnesia Closing Party – 4th October
Amnesia is one of the island's longest standing superclubs. For their closing party, expect huge crowds, wacky productions and an end time that no one, not even the organizers are aware of. Amnesia is truly unique in every way. The matinee closing party begins at midnight on Saturday but be warned: this is not one for the feint hearted, be prepared for a long night ahead! The real party kicks off at 6am and continues well into the afternoon on Sunday. It promises an atmosphere like no other, unforgettable memories and an explosive way to mark the end of summer 2014. It is advised that people who want to attend this particular closing party buy tickets online as it always sells out well in advance.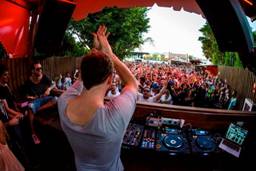 DC10 Circo Loco Closing Party – 6th October
There aren't many parties quite like the infamous Circo Loco @ DC10 on the island. Positioned a stones throwaway from the runway of the airport of Ibiza, the occasional descending aircraft can be heard over the raucous partygoers who continue the party regardless. With a huge array of underground and techno DJs it is a truly special night, with the line-up announced the week before it is always one not to miss it. It's all about the music at DC10 and the closing party, I am sure, will be no exception. A mixed crowd of party goers all with one thing in common: having the time of their lives.