Bent America – Kristine W does her Number Ones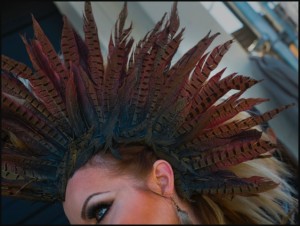 In June, Fly Again Music polled Kristine W fans on Facebook, asking them to choose the third release from Kristine W's hit New & Number Ones studio album. The overwhelming majority chose Love Come Home, Kristine's spiritual track about embracing change. "It's important to believe someone or something wonderful will come into your life when you let love come home," explains Kristine W. Love Come Home (Part 1) is available on iTunes and most major retailers now.
"Love Come Home is my Mom's favourite song on the album," reveals the singer/songwriter, best known for her string of #1 dance floor hits including Land of the Living, One More Try, Stronger and Feel What You Want. "She teared up when I first played it for her because it reminded Mom of her empty nest. Children leaving home can be the toughest transition for a parent. I'm a Mom now, my world revolves around my children, so I totally get it."
Love Come Home is the third release from New & Number Ones, Kristine's explosive 13-track studio album that features new versions of six classics along with seven original songs. The debut single, Everything That I Got, reached #4 on Billboard's dance chart. So Close To Me topped off at #2.
Like most of Kristine W's songs, Love Come Home can be interpreted in a several ways. "It can be about the end of a relationship and hoping to find someone or something to fill the void," says Kristine. "Or it can be about loving yourself. Only when love comes home to live in your heart are you whole enough to give that love to someone else."
For others, the song inspires reflection on the troops fighting abroad. "I travelled the country on tour this summer and I couldn't help but notice how people are getting back to basics," says Kristine. "They're valuing home and family more than ever before."
It's why she chose to include her daughter, Elizabeth, in the song's music video. Elizabeth is seen in the beginning, writing her wishes for the future on a piece of paper and placing it in The Life Cube, an art installation created by Scott Cohen, one of the forces behind the Burning Man event, who also makes a cameo in the music video.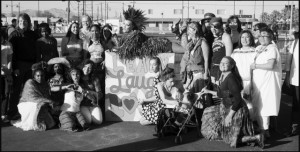 A cube is built in a run-down area of town. The idea is for people in the community to visit the cube, paint and draw on it and place wishes into the slots cut into the side of the cube. After a year, the cube is burnt to the ground and a new cube is built in another dilapidated area that needs love.
"The cube in the Love Come Home video was built in an old parking lot on the far eastside of Freemont Street in Las Vegas," says Kristine. "We shot the So Close To Me video in the same lot right before the cube appeared. At the time, there were crumbling buildings all around and garbage piled high. A year and a half later, the area is flourishing with activity once again, all thanks to the cube."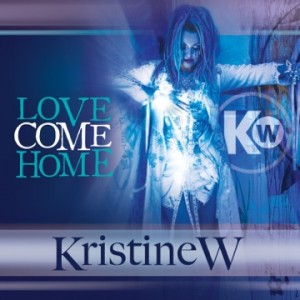 Kristine W hails from Pasco, Washington. After winning titles as Miss Tri-Cities and Miss Washington and placing first in the talent competition at the Miss America pageant, she went on to pursue her educational and musical dreams in Las Vegas. There, she found success headlining her own show at the Las Vegas Hilton, winning several 'Las Vegas Entertainer of the Year' awards and being officially sanctioned as the entertainer who performed more live shows at the Las Vegas Hilton than any other performer in its history – including Elvis. The award led to June 28th being officially sanctioned Kristine W day in the state of Nevada.
With nine consecutive #1s, she holds the world's record for Most Consecutive #1 Billboard Club Hits, surpassing Madonna and Janet Jackson's previously shared record of seven.