Wanted for exhibition – Same-sex marriage photos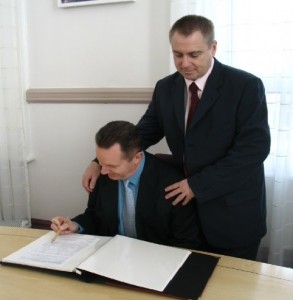 Twenty-five years ago the first same-sex couple was lawfully married under the Danish registered partnership law, the first of its kind and an inspiration for same-sex marriages, partnerships, civil unions and family laws in countries all over the world.
On the occasion of the "Silver Anniversary", an exhibition: "Equal Love Silver Anniversary, Copenhagen 1989-2014" will be held September/October 2014 at the Copenhagen City Hall where the first couple said yes to each other 25 years ago.
In connection with the exhibition we want to collect wedding pictures and rainbow family photos from all over the world. To that end we hope to help celebrate this special occasion your readers may send us their photos by uploading them to Twitter and hashtag them with #equallove25 or send them by mail to equallove@lgbt.dk – You can read more about the Equal Love – Silver Anniversary celebrations on www.lgbt.dk/equallove25
We want to show everybody that it was not the end of the world when the first same-sex couple was married 25 years ago. Life goes on. For better… for worse… but mainly… for all, irrespective of sexual orientation and gender identity.