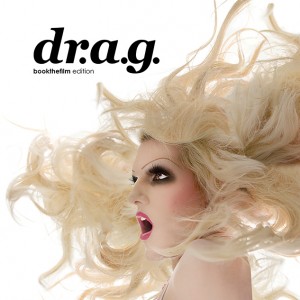 This month, Christopher Logan re-releases his remarkable coffee table book filled with photographs capturing the worlds most celebrated drag superstars by the industry's leading photographers. Photos represent a wide spectrum of drag icons from underground drag royalty to the new breed of reality television stars. Included are Jeffree Star, shot by photographer Austin Young, Jimmy James as Marilyn Monroe by photographer Walter Melrose and Larry Edwards as Tina Turner by photographer Ninon Nguyen. The new edition of dr.a.g, with twenty never-before-seen images added is available for purchase now at bookstores.
"I'm thrilled to have been given a second chance to get this triumphant book out to the world," says first-time author Christopher Logan from his home in Vancouver. "When the original publisher unexpectedly went out of business last year, I worried it might mean the final chapter for dr.a.g. I wasn't ready to close the book! I picked up the phone and started mailing copies of the book to stores all over Canada and the USA. Somehow it landed in the right hands and a new distributor stepped up to re-launch dr.a.g."
"This time around I know more," he continues. "I learned from the first release that even after you've created something beautiful, there's much more work to do. It's just like drag : first, you paint. Then… you better work."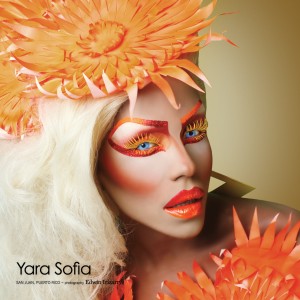 The idea for dr.a.g. stemmed from Logan's filmmaking aspirations. "I had written a film on drag and was looking for a fun way to fund it," he explains. "A book seemed the perfect vehicle because funds would come from people who enjoyed the subject matter. Also the book might create awareness for the film and maybe help build an audience eager to see it."
Logan's own career in drag began in Hollywood and eventually landed him on the big screen, in the Nia Vardalos and Toni Collette drag comedy, Connie and Carla. The role helped to raise his profile within the drag community; something that came in handy when he set out to create the book.
When selecting images, he looked for artists and photographers that exhibited their own distinct flair. He chose photographer Austin Young (whose image of Jeffree Star appears on the cover of dr.a.g.) for his edgy yet brightly-colored pin-up photos. Photographer Magnus Hastings was selected for his unique ability to mix sensuality with glamour, Peter Palladino for his stunning tableau-like effects and San Francisco's Josa A Gozman Colon for his down and dirty images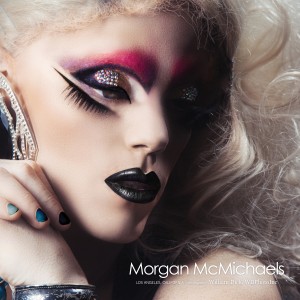 Logan also sought lesser-known photographers like Ann Brown whose classic images depict a quirky sensibility and Dusti Cunningham whose photos bend towards old Hollywood. Logan says his intention was to show the diversity in drag today.
"Early drag was campier. It was more about poking fun of iconic Hollywood divas. Today's drag is more outrageous. They strive to be celebrities in their own right. As long as drag continues to push boundaries, I believe there is room for all varieties."
Twenty never-before-seen images have been added to the new edition of dr.a.g. Some are photos that 'fell through the cracks' the first time around. "Either we couldn't clear the rights, or we couldn't connect things in time," Logan explains.
Some are by Logan's newly discovered talent. When Yara Sofia was added, he was so taken with the vibrancy of her images that he specifically sought other Puerto Rican performers for the book. Through Sofia and photographer Edwin Irizarry, Logan discovered Queen Bee Ho and Valeria Mendez, two of the new faces in the second edition.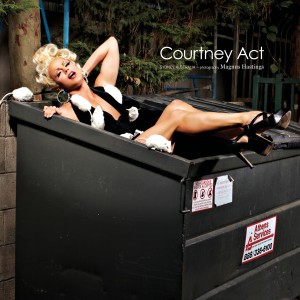 He views the book as aspirational. "These are amazing performers, make up artists, stylists, and photographers. They are examples of how good drag can be when artists take the time to learn the craft and respect it."
Logan hopes that by viewing dr.a.g., the world will develop a greater respect for the art. He remains anxious to get his drag film to the big screen.
In the meantime, he is hard at work on the next book in his series. It will be a companion piece to drag featuring the top burlesque stars. He is also in the early stages of planning a documentary on Polari, a gay language, to be filmed in London.
The second edition of Christopher Logans' dr.a.g is available for purchase now on Amazon.com.