myGwork – The launch of a new revolutionary LGBT social network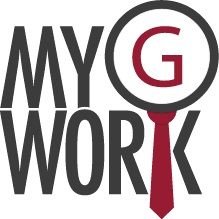 We, founders of myGwork, felt during our previous employments gays and lesbians were not fully integrated in their workplaces. We wished we were part of a company where one can talk freely about personal life without being judged. LGBT professionals are asking for more recognition in the workplace, companies are showing the will to improve LGBT work conditions and governments are issuing policies to enhance diversity and equality.
MyGwork will give the LGBT community the possibility to enhance their right to be treated as equally as any other members of society, both at work and during private life. Mygwork is an online LGBT professional network. We connect individuals, LGBT friendly companies, associations and local businesses not only through myGwork website and myGclub app but also during high quality networking events.
The launch of myGwork.com will be on the 25th June 2014 in the UK, 2 days before London Gay Pride. MyGclub app will be launched two weeks later, on the 9th July 2014.
Benefits for members:
-Solve the problem of stress and anxiety of disclosing sexual orientation to colleagues and employers.
-View other members' CVs and have the possibility to discuss career matters.
-Wide range of networking events where our members to meet, exchange their views on companies, talk to associations, listen to stories from guest speakers and debate.
-Members can rate, with the distinctive functionality of our "G rating", the LGBT friendliness of companies according to 4 set criteria (management, colleagues, policies and corporate events).
-Search and buy from LGBT friendly stores and services around them and get discounts at local stores that are partners of myGclub.
– Read and comment on our blog area featuring news, stories, articles and relevant information.
Benefits for companies: – A dedicated profile page where companies can post their latest initiatives and discuss them with our members.
For further info: www.mygwork.com
62 VALE ROYAL HOUSE, 36 NEWPORT COURT ROAD WC2H 7PY LONDON