50th Anniversary of Joe Orton's Entertaining Mr Sloane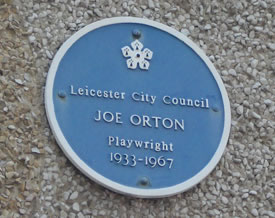 The University of Leicester will be marking the 50th Anniversary of Joe Orton's black comedy Entertaining Mr Sloane on Sunday 29 June by hosting a free public event to celebrate the play.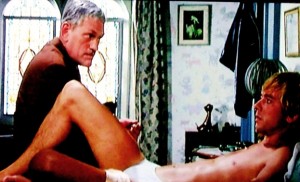 Entertaining Mr Sloane was the summer sensation of 1964. Orton's satire on social and sexual conservatism was labelled 'a real shocker' by the London Evening News but went on to win a Play of the Year award.
This special event presents an opportunity to find out about the work of a famous Leicester writer and offers Orton enthusiasts a chance to learn more about one of the most radical, important and funny plays of the post-war period.
Dr Emma Parker of the School of English at the University of Leicester said: "Orton's work has been overshadowed by his life for too long. It's time to focus on his achievements as a writer."
The day will start with a rare screening of the 1968 ITV Playhouse production of Entertaining Mr Sloane, starring Sheila Hancock and Edward Woodward, on loan from the British Film Institute.
Acclaimed theatre director Nick Bagnall (currently directing Simon Armitage's new play The Last Days of Troy at The Globe) will discuss his 2009 production of the play starring Imelda Staunton and Matthew Horne.
Bestselling novelist Jake Arnott – author of The Long Firm which became a television drama starring Mark Strong – will consider Orton's influence on contemporary writers.
Leading scholars Professor Simon Shepherd (Royal Central School of Speech and Drama) and Dr Francesca Coppa (Muhlenberg College, USA) will outline key debates about the play.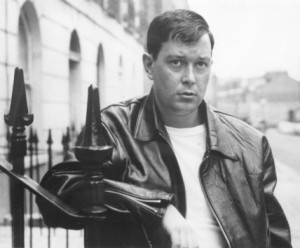 The event will close with Joe Orton's sister Leonie Orton Barnett reading some of her brother's hilarious 'Edna Welthorpe' letters and other unpublished material, including a letter of complaint to Santa Claus.
The day also provides a chance to visit an exhibition of material from the Joe Orton archive in the University's David Wilson Library. 'Joe Orton in 1964' runs until 29 August 2014.
The free public event will take place on Sunday 29 June between 10.30am – 16.30pm at the Peter Williams Lecture Theatre at the University of Leicester.