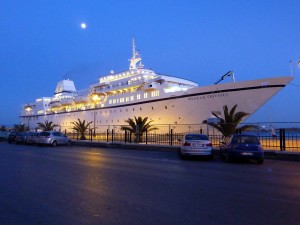 Cruise.co.uk would like to announce that going forward we will be boycotting the Brunei owned luxury hotel chain Dorchester Collection.
This decision has been made after the countries law was changed as of 01st May '14, to phase in increasing the sentence for homosexuality from a maximum ten year prison sentence to death by stoning.
Since the announcement on the 1st May many celebrities have called for a boycott including Stephen Fry, Sharon Osbourne and Ellen DeGeneres.
On Sunday Virgin owner Richard Branson announced a Virgin-wide boycott of the chain and CRUISE are proud to work in an industry that places the morals of an issue like this over profit.
This law was barbaric fifteen hundred years ago and nothing has changed to make it any less so today.
Seamus Conlon, managing director of www.CRUISE.co.uk, added: "Nothing brings people together more than travel. This is one of the core philosophies of our business and something like this is anathema to that principal. As soon as we heard this news there was only ever one course of action we could take. Any guests asking to book one of these hotels will be politely told why we are unable to fulfil their request and offered a suitable alternative."
1. www.CRUISE.co.uk is the UK's leading cruise community with over 150,000 cruise opinions and 220,000 cruise questions and answers.
2. www.CRUISE.co.uk provides LIVE pricing and availability on its website for all of the UK's favourite cruise lines.
3. For the fourth year in a row we're been voted best cruise travel agent in the World at the World Travel Awards!!