HIV prevention – 30 years on and still more to do to educate gay men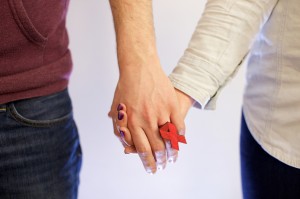 Thirty years after the discovery of virus, new research from NAT (National AIDS Trust) reveals that gay men are in the dark about new HIV prevention tools, with knowledge among 16-24 year olds particularly low.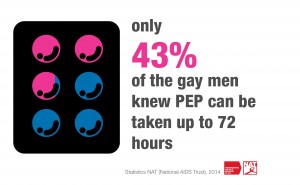 Less than half (43%) of the gay men surveyed were aware that PEP, emergency HIV treatment to prevent HIV transmission, can be taken up to 72 hours after risk. This may mean some men are missing a key chance to avoid getting HIV.
Only 39% of men could correctly identify from a list of options, the description of PreP, a daily pill regime taken that can protect you from acquiring HIV (currently, PrEP is not licensed in the UK, and there are ongoing trials to find out how effective it would be among gay men in this country).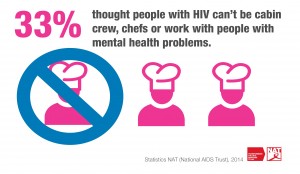 The survey also revealed that nearly a third of gay men (33%) believed that if you are living with HIV you would be banned from working as cabin crew, a chef or with people with mental health problems. In fact the only job someone with HIV can't do is work in the front-line armed forces – which is the same for anyone with a long-term medical condition requiring daily medication.
Young gay men (16-24) were the least clued up when it came to HIV. Those aged 16-24 consistently knew less than men aged 25-54. This is worrying given that new HIV diagnoses amongst gay and bisexual young men have doubled over the past ten years.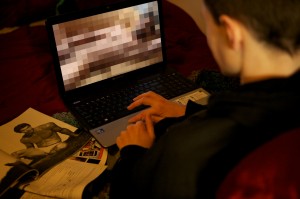 In response to this knowledge gap, NAT is conducting a nation-wide survey, Boys Who Like Boys: A Survey of Understanding About Sex, which aims to better understand where young gay and bi guys learn about sex, relationships and HIV. The survey is now open and NAT are looking for as many gay and bisexual men, aged 14-19, as possible to take part .
Eleanor Briggs, Assistant Director of Policy and Campaigns at NAT said: ""Thirty years since the discovery of HIV, more needs to be done to ensure that gay men understand the advances in HIV prevention. Knowledge gaps around PEP and PrEP mean that gay men may be missing out on opportunities to protect themselves. Given the increasing number of young gay men diagnosed with HIV, NAT wants to understand where and what young gay men are learning about sex, relationships and HIV so we can make sure they have the knowledge and support they need."
However, the research did show that gay men understand far more about the realities of living with HIV than the general population. 80% of gay men, compared to only 16% of the general population, knew that someone living with HIV, diagnosed on time and on effective treatment can have a normal life expectancy.
To find out more about the reality of HIV visit www.hivaware.org.uk