Bent America – Breaking Rave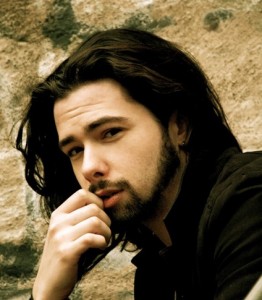 Out Rocker Breaks Dawn on New Rave Sound
By Randy Stene
 
This month, the world is being introduced to Aris, a young out rocker whose new album, Twilight Revival, was inspired by the tragic loss of his mother. Beginning with its first release, "Twilight", a song that celebrates music and its power to lift people out of dark times, the album reflects Aris' personal journey toward healing. Two variations of the title track are being released simultaneously: a rock and an EDM version. Both comprise the artist's gritty vocals and minor key refrains, and both reflect the influence growing up in NYC (where he would go out dancing four nights a week with the help of a fake ID) had on the young rock raver.
Are you a rocker or a raver?
I'm both. Rock lives in my heart and the rave pulses through my blood.
Did you intend for "Twilight" to be a mix of both?
I definitely wanted for "Twilight" to be a fusion of rock and rave. I felt bringing grunge rock into the dance club was something fresh that I had not really been seeing or hearing, and it also felt like a very natural space for the song to inhabit. 
Your publicist calls it a modern day Smells Like Teen Spirit.
"Smells like Teen Spirit" is such a beautifully dark, raw song. It resonated with so many people because it offered something edgy and honest in a time when pop radio had become predictable and safe. I never set out for my song to define a generation, but it would be an incredible blessing for  "Twilight" to have a legacy like that.  It definitely offers something dark, edgy, honest, with maybe a more optimistic vibe. The message I hope the listener takes away is a hopeful one – of letting troubles fall away and being lifted by the power of music. I do think we are in a similar place with pop music as we were twenty years ago. It's been feeling very polished lately, and we're ready for something to grunge it up.
How does the music video compliment the song?
I wanted the video to illustrate the themes of celebration and elevation. It begins with a pop-up rave, attracting a diverse group of dancers, and transforms into an other-worldy atmosphere of laser lights, glitter and celestial bodies. I teamed up with Jason Sapan of Holographic Studios in New York City for the lighting effects. He's known as Dr. Laser and has a really dynamic approach to laser arts. We also worked with black body paint and lots of glitter. We shot in the dead of winter in twenty-degree temperatures, and half the shoot was outdoors. It was intense, but such a fun experience. (check out the video) https://www.youtube.com/watch?v=CKC7_pCP5Tw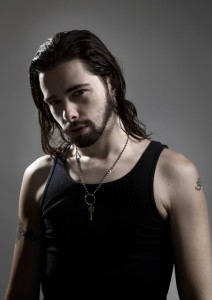 Love the rocker hair toss you do.
Thank you! I've been taking hairography lessons from Beyonce.
The Smells Like Teen Spirit reference made me think of Kurt Cobain. 
You know, he thought he might have been gay. He told Advocate that if he hadn't found Courtney, he probably would have carried on with a bisexual lifestyle.
Do you agree sexuality is fluid?
I do.  Societal norms make us believe we have to check ourselves off into little boxes to be understood. The Kinsey scale makes sense to me in representing a wide spectrum of sexuality. Our personalities don't live in a vacuum, why should our sexuality live there? Our identities transcend boundaries all the time. Life experiences can take you on unexpected journeys when your heart is open.
When did you first realize you had an attraction for men?
My freshman year of high school. There was a very attractive physical education teacher that I was a little too excited to see in the halls. I also developed a crush on Heath Ledger.
Yet, you still date girls every once in a while?
I'm attracted to intelligence, compassion, strength, humility… someone who loves to eat, is passionate about civil rights, career, family. I've been in love with a woman before. It's possible it might happen again.  It can get a little tricky though. It takes a very confident, secure woman to be comfortable dating a man who's dated men.
Would you say you're bisexual?
I guess, although I think that might confuse some people.  Some think bisexuality in men doesn't exist, or that it's a safety card to pull on the road to homosexuality. For me, I see love as love. I've been in love with both men and women and intimacy has never been an issue with either sex. I'm comfortable in my own personal truth. I've been in more relationships with men than women.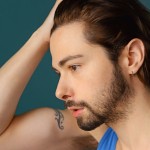 Do you see yourself settling down with a man or a woman?
I don't know if I see myself settling at all, but I definitely want to share my life with someone. I don't think I want children… at least at this point in life I don't foresee myself having children. But life is filled with mystery and unexpected turns. I just try to stay open to the experience. I'd love to get married some day but I don't know if it would be a Gay or Straight wedding. My bet at the moment would be on a guy, but never-say-never.
Are you dating now?
No but I'm taking all applications.  I'm trying to find enough hours in the day to follow my passions, live my dreams and make time for someone special.
What do you think would have happened if Kurt Cobain came out as gay in the 1990s? Would that have helped speed up the whole gay rights movement?
I'm sure he could have been a catalyst if he chose to be one.  Hewas struggling with enough of his own demons, though, that the added pressure and media spotlight from coming out may not have been healthy.
Would you have come out twenty years ago?
I will admit that my views on being an out artist have changed a lot over the years.  I've never hidden who I was. I just didn't really talk about it in detail, nor was I really asked much. I also felt that it was less important for me to be out and vocal than it was to focus on the music and let it speak for itself. However after watching the documentary, "The Times of Harvey Milk", my views changed. I was so inspired by Harvey and all his accomplishments. I realized that I have an opportunity to open people's minds and hearts and perhaps shake up some stereotypes.  At my heart, I'm an activist. It all falls down to civil rights, honoring those who have fought for our freedoms before us and breaking the glass ceiling for the next generation. As long as we are living in the shadows, we make it easier to be discriminated against and marginalized. When we're standing in the light we make it easier to be seen as human and as equal.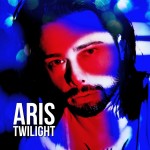 Thanks to artists like Macklemore, the LGBT community has made great strides in Hip Hop. Where are we with rock?
We still have a ways to go in rock. We're definitely on the verge, but we haven't reached saturation just yet. There used to be real fear that an artist wouldn't be able to sell to a mainstream audience if they were out.  That's been proven false time and time again. I think most people care more about the quality of the work – the craftsmanship of the song and the power of the vocals – than they do about the sexual orientation of its creator. Today's youth movement is built on individuality and acceptance and we're seeing that effect ripple through popular culture. Either way, if the music is great and the themes are universal, the song is going to become the listener's story and hopefully transcend the artist.