The ethics of LGBT tourism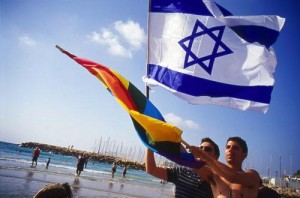 "The question of tourist boycotts is an ethical consideration for everyone, not just LBGT people. Boycott decisions should be based on a country's broad human rights record, not just on where it stands on LGBT issues. If we expect straight people to support LGBT equality, we should be prepared to support other people's human rights, including their racial, gender and nationhood rights. It would be a big mistake to frame this debate solely in terms of LGBT issues," said Peter Tatchell, Director of the human rights organisation, the Peter Tatchell Foundation.
He was commenting on his contribution to the panel debate on LGBT travel and tourism, held at Heaven nightclub in London recently, as part of the Gay Star News Beach Party & Travel Show. The other panellists were:
•Bisi Alimi, a Nigerian LGBT activist based in the UK and director of Rainbow Intersection
•Elly Barnes, LGBT Schools Advisor for Birmingham City Council, Pink List Number 1, founder of 'Educate and Celebrate' and Director of Education for LGBT History Month
•Paul Dillane, a human rights researcher and activist responsible for Amnesty International UK's involvement in refugee litigation. He has for ten years specialised in LGBT asylum cases.
•Stewart Who, a writer, journalist, editor and DJ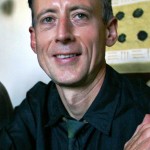 Peter Tatchell added:
"As a general rule, tourists should boycott countries with severe human rights abuses. We shouldn't holiday there. Tourism aids tyrannical regimes, giving them a financial boost and international credibility. That's why Burmese human rights groups urged tourists to stay away during the era of military dictatorship.
"LGBT holiday-makers have a double dilemma. What if a country has a good record on LGBT rights but commits other human rights abuses?
"I am not a gayist. I support universal human rights, not just LGBT rights. I therefore believe that the totality of a country's human rights stance should be taken into consideration.
"Israel is a good example of this dilemma and I cited it when I spoke at the GSN Travel Show.
"On most LGBT issues, Israel has very good policies. But it doesn't allow same-sex marriage and it refuses asylum to Palestinian LGBT refugees who flee homophobic and transphobic persecution in the West Bank and Gaza. It also treats African refugees, some of whom are LGBT, very poorly.
"Nevertheless, Israel's overall record on LGBT rights is progressive. It is the best country in the Middle East to be LGBT; with policies far more enlightened than the harsh homophobia – and lack of democracy – in most nearby Arab states.
"The big problem is that Israel's gay rights gains have been achieved by a state founded on the dispossession of the Palestinian people. Around 700,000 were forced out or fled when the state of Israel was founded in 1948. This dispossession is still continuing today, with land seizures, house confiscations, demolitions and new Jewish settlements on the West Bank that are swallowing ever-more Palestinian land. The whole Israeli military occupation of the Palestinian territories seized in the 1967 war is illegal under international law.
"The LGBT community would be wrong to ignore these Israeli human rights abuses against the Palestinian people, many of whom are LGBT. We should not judge Israel exclusively in terms of its pro-gay rights legislation. All human rights issues need to be taken into consideration when making a judgement call.
"That's why I have refused offers of expenses-paid trips to Israel and to Tel Aviv Pride. No matter how progressive Israel is for LGBT people, I don't feel able to ignore its mistreatment of the Palestinian people.
"I support a tourist boycott of Israel, based on its human rights failings towards the people of Palestine. I also support a similar tourist boycott of many other countries with poor human rights records, such as Russia, Iran, China, Pakistan, Uganda, Saudi Arabia, Iraq and Nigeria.
"It is wrong for some people to single out Israel for special, unique sanctions. All states with severe human rights abuses should be avoided. It is a positive way that we can show our solidarity with victims of oppression," said Mr Tatchell.
Further information: www.PeterTatchellFoundation.org