BEAUTIFUL THING in HD to Youtube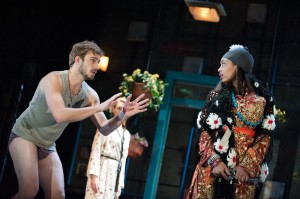 Digital Theatre's full-length production joins YouTube paid channel for six weeks only with a global virtual screening on 21 February
Digital Theatre is excited to announce that the acclaimed 20th anniversary production of Jonathan Harvey's seminal play Beautiful Thing will be added to its paid Youtube channel, for a limited run from Thursday 16 January.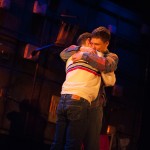 Directed by Nikolai Foster and with designs by Colin Richmond, Beautiful Thing stars Suranne Jones, Zaraah Abrahams and Oliver Farnworth, with Jake Davies and Danny-Boy Hatchard as Jamie and Ste.
Beautiful Thing is a glorious urban love story between two young men set on an inner city housing estate. It tells the story of teenager Jamie's relationship with classmate and neighbour Ste. Together the two boys find comedy, warmth and the music of Mama Cass through their loud-mouthed next door neighbour Leah. The play exquisitely depicts what it is to be sixteen, in the first flush of love, and full of optimism.
The global watchalong of the production – when they encourage everyone to press play at the same time and Tweet along with the action – will begin at 7pm GMT on Friday 21 February across all of Digital Theatre's platforms, using the Twitter handle @DigitalTheatre and the hashtag #Beautonscreen.
Their previous watchalong, Stephen Sondheim's Merrily We Roll Along, saw fans, the cast, the director and journalists Tweeting from the UK, US, Australia and beyond; starting conversations that continued well after the production ended.