'Respect 'Loved by You' Awards'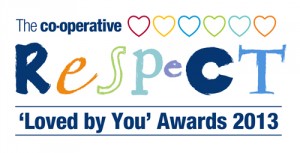 'Respect', the inclusive lesbian, gay, bisexual and transgender (LGBT) network for the UK's most gay friendly retailer 'The Co-operative' is delighted to announce the winners of their inaugural 'Loved by You' awards.
The awards have generated lots of interest over the last four weeks and 8,753 nominations were received and the awards reached over 2.5 million people on Twitter with lots of support from community groups, charities and celebrities. The Top3 in each category of the awards are those that received the most nominations.
Thomas Anderson, Co-Chair of the Respect network said: "Since communicating our 'Respect 'Loved by You' Awards' we have been amazed by the positive response. The awards were an opportunity for people from all over the UK to vote for their favourites in 27 diverse categories. Categories ranged from 'LGBT Charity of the Year' to 'Movie of the Year'. We worked hard to ensure all areas of life and interests were covered in the categories, and to ensure they had a real community feel."
Leading lesbian, gay and bisexual charity Stonewall have been named 'LGBT Charity of the Year' and Laura Doughty, Deputy Chief Executive, Stonewall said: "We're delighted to have won this award and we're particularly pleased to be recognised by the Respect network following all of their hard work to support the campaign for equal marriage. On behalf of everyone at Stonewall – Thank You."
'Book of the Year' winner 'The Palace of Curiosities' by Rosie Garland was a very popular choice receiving over 60 percent of the votes in this category. Rosie said: "After years of being told by publishers that no-one would want to read my book, this wonderful award reminds me why I kept going."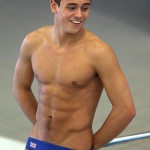 Amongst the higher profile winners that included Olympic champion diver 'Tom Daley' who is the winner of the 'Inspiring Celebrity of the Year' award and 'Stephen Fry', winner of the 'Tweeter of the Year' award, were lots of lesser known groups and initiatives.
These included Manchester's baking social group 'The Village Bakers' who are the winners of the 'LGBT Social/Networking Group of the Year'. Kevin Sargent, Chair of Village Bakers said: "The award highlights the work we have done to provide a safe and inclusive social group, to allow like-minded people to form lifelong friendships, whilst eating copious amounts of cakes and buns. Winning this award really is the cherry on top of our cake."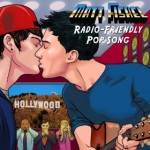 Leading the way in the music categories wasn't the likes of chart toppers Lady GaGa and Katy Perry but independent music act 'Matt Fishel', who is the winner of both the 'Song and Album of the Year' awards. Matt said: "I'm absolutely thrilled to have won Album of the Year for my debut album 'Not Thinking Straight' and Song of the Year for 'Radio-Friendly Pop Song' – what an amazing way to end 2013! As an independent artist, winning these awards means so much to me, especially as they were voted for by the public. So a massive heartfelt thank you to everyone who voted and for supporting me and my music."
Winner of the 'Health & Wellbeing Charity of the Year' award is HIV charity 'George House Trust'. Rosie Robinson, Chief Executive of George House Trust said: "We're so delighted to have won this award and the fact that it was voted for by the public really means so much to us. George House Trust has been working tirelessly since 1985 to support people living with or affected by HIV in the North West, so that they live happy and healthy lives free from stigma and discrimination. We've always prided ourselves on being a small charity that achieves really big things and to receive this level of recognition from the LGBT community is just an absolute honour for us. We send a heartfelt thank you to everyone who voted for George House Trust and also to the Respect network for giving us this opportunity to showcase our work."
Coming out as lesbian, gay or bisexual is often a difficult and stressful time in someone's life and the winner of 'Website of the Year' is a website that offers much support to people going through this, 'RUComingOut.com'. Wayne Dhesi, Founder of R U Coming Out said: "The fact that the Respect Awards are voted for by the public goes to show how many people have taken RUComingOut.com to their hearts. Without the 200+ people who have very kindly written and shared their coming out stories so far, as well as the many individuals and organisations that have endorsed it, I simply would not have been able to grow the website to the point at which it's at now. I'd like to thank everyone who took the time to nominate and promise to continue working hard to provide a much needed resource for those, who for whatever reason, have not yet been able to take that step and come out."
A bar that supports many LGBT groups and charities and is at the heart of the world famous Canal St in Manchester, 'Taurus' is named the winner of 'LGBT Bar of the Year'. Owner Iain Scott said: "We are clearly delighted to win this latest award, particularly given the very large number of total votes cast. We shall be very proud to display our award in the venue. Thanks to everyone who supported us."