New website and apps supporting gay businesses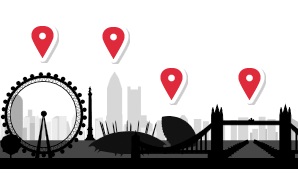 On 1st November, OutSavvy, a new digital lifestyle directory of gay friendly businesses offering products and services of interest to the gay community, launched its website and mobile apps for iPhone and Android. OutSavvy has carefully selected business partners give customers offers and incentives to encourage them to redeem their offers – putting gay-friendly small and medium size businesses (SMBs) right next to multinationals.
Paul Dunstone, Managing Director described OutSavvy's unique offering: "OutSavvy is making businesses think about how they can market and reach the gay community. Our customers can be sure that all businesses on OutSavvy want to specifically advertise and target the gay community and incentivise them to use their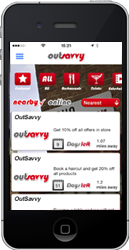 business or service, with unique and relevant offers."
OutSavvy customers can redeem online offers instantly through business partner websites using an OutSavvy code on outsavvy.com. Customers can also redeem these offers and others on the go via the free OutSavvy app available at launch for both iPhone and Android: "OutSavvy customers can search for offers from restaurants, bars, shops, spas and many other categories whilst on the go, then redeem offers instantly at our business partner shops and locations."
Paul added: "We have worked very hard to bring our customers the best offers and the platform will be rapidly evolving after launch to add more businesses and bring even better offers to OutSavvy."
Furthermore, OutSavvy will be donating a minimum of 10% of all profits from the website and apps to our charitable partners focusing on the UK's gay community.