Latex support for World AIDs Day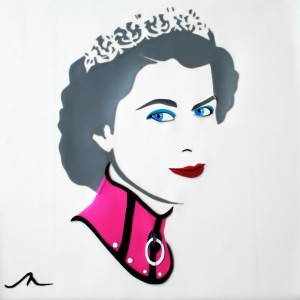 Contemporary latex artist Michelle Mildenhall has been chosen to exhibit at 100 Artists for World AIDs Day at The Dome, Brighton.
100 Artists for World AIDs Day is an established self-funding art project conceptualised by artist and art director Hizze Fletcher in 2008, and produced via Thirteen Art Productions. The private view will take place on 30th November, and the exhibition runs until 8th December.
The show gives artists a challenge – and potential buyers a treat – as all of the purse-friendly exhibited artworks are limited to a 40cm x 40cm size. Keeping the cause in mind, 20% of any art sales at the exhibition are donated to Sussex Beacon.
Among the exhibitors is latex-loving artist, Michelle Mildenhall. As the only UK-based artist working solely with latex, she balances stylised imagery with compelling minimalism.
"I'm proud to be part of a cause that raises funds and awareness of AIDs," says Michelle. "It's really important for communities to come together in the face of the disease – and that includes the artistic community."
Each exhibiting artist chooses one artwork to present at the event. Michelle has decided to bring along QE2, showing the Queen in a collar and crown. It has been one of her most popular creations – even gracing the front cover of Skin Two.
"As a material, latex is so beautiful it really deserves to be looked at and admired. It helps me to strip down my subjects in a minimalist style, while still retaining the essence of their characters. I've really enjoyed taking a formidable icon and a sensual medium and combining the two to create the final piece," Mildenhall says.