Tales from the Dance Floor by Craig Revel Horwood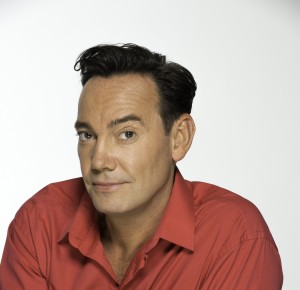 Following on from his warm and witty autobiography All Balls and Glitter , Craig Revel Horwood now turns the spotlight behind the scenes with Tales from the Dance Floor . Full of sensational stories from his life on and offstage, this book is frank, funny and revealing.
As any fan of Strictly Come Dancing will know, there is a lot more to Craig than tutus and tiaras. He is one of the biggest stars of the show and has directed the Strictly Tour since 2010, as well as appearing in a number of tours, shows, operas and pantos and recently competed in the BBC2 show, Maestro at the Opera, beating Marcus du Sautoy, Trevor Nelson and Josie Lawrence to the top spot.  
Craig reveals all about his four stints as the Wicked Queen in panto with Ann Widdecombe, tales from the last three Strictly Live shows, hosting Strictly Come Dancing cruises and the ever-popular Strictly tours with the likes of Robbie Savage, Kara Tointon, Matt Baker and current winner, Louis Smith.
Bent decided to ask the ten questions we all want to know the answers to: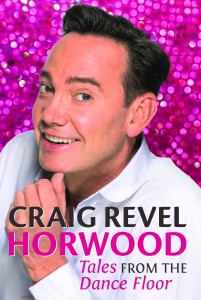 1.    On Strictly, have you ever taken the huff at one of the other judges responses to your critical assessment of a celeb?
YES ON MANY OCCASIONS
      2.      I gather that it is quite a 'pressure cooker' environment on set of Strictly on the night… do you allow any leeway… and whose response have you most enjoyed?
ANN WIDDECOMBE HER ANSWERS ARE AMUSING, INTELLIGENT AND TO THE POINT
     3.       Strictly has taken off all over the world, does this mean you are more in demand for your judging than your talent these days… and if so… does that worry you?
NO IT DOESN'T WORRY ME
     4.       Who has been the biggest surprise on the dancefloor for you?
MARK RAMPRAKASH
    5.        Don't you just want to shout out 'Learn Your Lines Bruce' and stop interrupting when I'm speaking?
NO
   6.         I saw your production of Chess and it was Faaabbuuulous. It was a show I couldn't get into before but you made it fun, exciting and very, very watchable. What other projects have you up your sleeve or think need the Revel Horwood spin to make it better? 
FIDDLER ON THE ROOF NOW TOURING THE UK
    7.        Your autobiography was very revealing, do you think you might have revealed too much?
NO PROBABLY HAVEN'T REVEALED ENOUGH
    8.        No doubt panto beckons once again but did you really enjoy carrying the performance on behalf of a no talent like Ann Widdecombe?
IRRELEVANT QUESTION SHE IS HUGELY ENTERTAINING
    9.        Do you have any ambitions away from performance?
TO DIRECT A FILM
10.          What do you do to relax… away from dancing?
COOKING &EATING
Tales from the Dance Floor  out now  £20 – O'mara Books