Same-Sex Ballroom Championships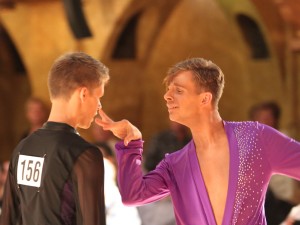 The event was launched in the resort last year and proved so successful hosts the Sugar Dandies are bringing it back as the newly named Blackpool Same-Sex Dance Festival and hope it is an even bigger success this year.
The Winter Gardens' lavish Spanish Hall is the venue for the event where spectators will be treated to a sparkling and sizzling display of same-sex Ballroom, Latin and Show dancing on Saturday 19th October.
Organisers the Sugar Dandies Soren and Bradley Stauffer-Kruse are delighted to be back. Bradley said: "We had an amazing time at last year's launch event so we are thrilled to be returning for a second year.
 "This is such an important competition for same-sex couples and to be able to host it in the home of dance is vital. Blackpool is known throughout the world for dance and the support we receive from the town is incredible.
"In addition, the fact that it is now called The Blackpool Same-Sex Dance Festival is a real nod of approval to us and we believe it is the newest star in Blackpool's constellation of world renowned dance championships."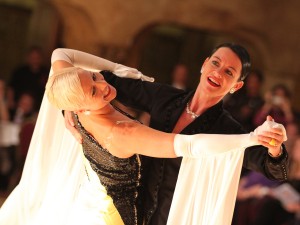 Strictly Come Dancing star Erin Boag will head up the judging panel which also includes two-time former world and six-time European same-sex champion Klaus Padberg from Germany, Brigitte Farinho of France, Richard Rose of Birmingham, and Julie Earnshaw of Coventry.
Last year's event attracted competitors from the four corners of the globe and already enquiries have come from couples as far away as Russia, South Africa and Australia.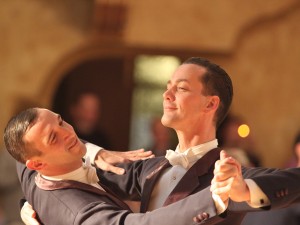 Soren added: "This is such an exciting event for us and we can't wait to return to Blackpool once again. Hopefully this is just the start of what we hope is a new addition to Blackpool's startling array of annual dance festivals."
SUPADANCE, the top British dance shoe manufacturer, is sponsoring the prizes for the competition and DANCE TODAY, the UK's leading ballroom, Latin and social dance magazine, is working with the event as media partners.
Additional activities are also planned for the weekend including a welcome party at Funny Girls for competitors on the Friday, a group dinner on Saturday evening and a social dance at The Blackpool Tower on Sunday.
Spectator tickets for The Blackpool Same-Sex Dance Festival are £18.50 (£16.50 for UKSSDC members) and can be purchased from www.samesexdancefestival.com, VisitBlackpool Tourist Information Centre (01253 478222) or the  Winter Gardens Box Office.
 www.samesexdancefestival.com   or to book accommodation go to www.visitblackpool.com