Boy George – Tour, album and new music video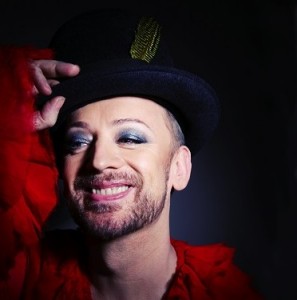 Boy George needs little introduction. With a career spanning over 30 years he first shot to international stardom in the 1980's as the front man of one of the UK's biggest exports – the Brit & Grammy Award winning Culture Club – and has had continued success as a solo artist.
He has sold over 150 million records with top 10 hits in every country. Boy George is also a hugely respected house DJ, playing for twenty years, and continues to DJ successfully in clubs all over the world. However it is his new album, 'This Is What I Do', that reinforces his first true love, writing & singing.
He premieres his brand new video for 'King Of Everything'.
The song is written by Boy George and longtime writing partners John Themis, Kevan Frost and Richie Stevens and is the first single taken from Boy George's first new studio album in 18 years entitled 'This Is What I Do.'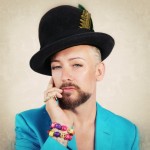 'This Is What I Do' is to be released on his own 'Very Me' Record Label via Kobalt Label Services on 28th October and will be supported by live dates in the UK.
The video for 'King Of Everything' was filmed in various locations in East and South East London and tells the story of a gorgeous boxer and his disappointed wife; whilst the story is not about George, the O'Dowd family does have strong links with the sport.
The boxing ring scenes were filmed at the Benefice of Charlton Saint Thomas' Church, Charlton with other locations at London Bridge and Broadway Market.
Says George: "The video is pretty much a direct narrative of the song. We shot the bulk of it in local gym where I grew up in South London. We used all real people and went for character to give the clip a filmic quality. Our mum was a lady we encountered while location scouting and our wife and dog Paris are the director Mike Nicholls' neighbours. The two star appearances are singer ROY INC and Danie Cox from the pop group The Feathers."
This Is What I Do Tour – UK Dates:
Sun 3rd Nov Manchester RNCM Tickets: £25
Tue 5th Nov Birmingham Glee Club Tickets: £22.50
Wed 6th Nov Leeds City Varieties Music Hall Tickets: £25
Thurs 7th Nov Glasgow King Tuts Tickets: £25
Sat 9th Nov Oxford O2 Academy 2 Tickets: £25
Sun 10th Nov London Koko Tickets: £26.50
Mon 11th Nov Brighton Concorde 2 Tickets: £22.50