New gay app nearox combines dating with real social networking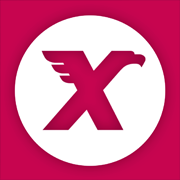 Fascinating, cool, revolutionary: Germany's gay community goes crazy for nearox, the first app that promises to offer gay men some of today's most desired features: dating and social posting. With its unlimited access to nearby users for free, nearox goes head-to-head with competitors such as Grindr, Scruff and Gaydar. And now there's good news for UK users: nearox will debut its app today with a bang, including launch parties at clubs, bars and gay venues in London, Brighton and Manchester.
"'Facebook meets dating' is probably the best way to describe nearox," says nearox founder Heiko Fuchs. "Users are able to post content just like they would on Facebook, but on nearox, all nearby users – not just friends – can see those posts. This way, nearox makes finding new mates easier than ever before."
And as for nearox policies, Fuchs says, "in contrast to Facebook, nearox embraces gay content, such as pictures of men kissing men."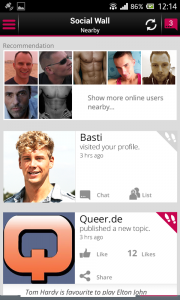 The result is what the app's creators call "German (m)engineering": verified profiles, free push notification, 15 profile pictures, 200 interests, last online timestamp, profile notes, visitor's list, user filter search, city beaming, events, locations, radio, user ranking results, stamps and many more.
It gets even better on nearox prime – the subscription version of nearox – with DeleteMe, a first-of-its-kind feature in the gay chat app realm that deletes photos once they're sent and viewed by the recipient; StealthMe, which lets users search anonymously; and a longer chat history. nearox prime offers all this and more technologically advanced features at a fee much lower than what competitors charge for premium versions of their apps.
In a very short amount of time, nearox became Germany's most popular gay app according to user reviews in the app stores. nearox has already established a strong foothold in its home base and other German-speaking countries, aiming to become the predominant app of its kind.
nearox is available in the iTunes App Store for iPhone, iPad, iPad mini and iPod touch and in the Google Play store for Android devices.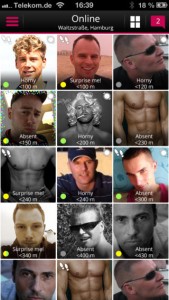 About nearox
Launched in 2012 in German-speaking countries, nearox is an innovative and free app for gay and bisexual men. Its founders aim to establish nearox as the best mobile gay social app on a global scale.
Behind nearox Media GmbH, based in Hamburg, Germany, stands a team of experienced and committed community members, marketing experts, developers and engineers. nearox was created and is operated by CEOs Heiko Fuchs and Axel Strehlitz.