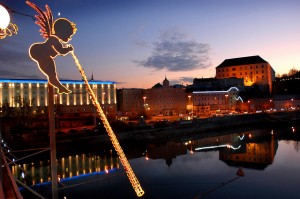 Linz in Austria is a charming blend of class and sass reports Adam Lowe. Its name comes from the word 'Lentos' which, appropriately enough, means 'bent'. This isn't because of a particularly high proportion of LGBT people in the city, but refers instead to the shape of the Danube that runs through the city.
Linz is a city that established itself through steel, culture and science. Declared the 2009 European Capital of Culture, it's a place of fabulous food, a thriving arts scene and cool nightlife. Linz is full of all the latest gadgets and sports the Ars Electronica Center, which features trendy exhibitions about social media, DNA and cybernetics. Art gallery Lentos offers a range of exhibitions, most recently including the queer fashions of glam rock and the BDSM cyborg sexscapes of H R Giger.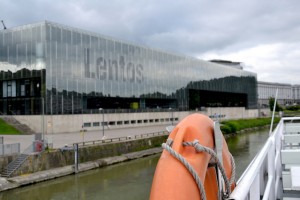 Known, too, for its music scene, Linz is home to the Bruckner Festival, the Klangwolke, the new Musiktheater, the Posthof, Dennis Russell Davies and Parov Stelar. Next month, the glam rock exhibition at Lentos will be complemented by GLAM! on Stage, where students and emerging bands take to the stage on 22 and 23 November, 8-11pm.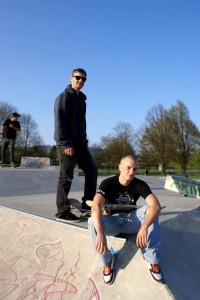 Linz calls itself the gayest city in Austria, with its Sonnendeck summer festival and HOSI Linz's year-round programme of queer events that include everything from knitting to dance classes. Gay venues include Café Julius, the Richtig Bar, the dragtastic Stonewall, the brand new Q.SPOT and risqué Blue Heaven (complete with its own dark room). Dine at the Sky Garden for the ultimate gay culinary experience. Hotel am Domplatz, located by the cathedral, is a swanky city centre hotel which is great for its proximity to the clubs and bars.
Linz Tourism runs a handy tool for finding accommodation at linztourismus.at
Handy tip: grab a Linz Card, for free use of public transport and access to galleries and museums.
Two hours from Linz is Vienna: a vibrant blend of tradition and style. Modern art sits besides decadent sculpture, and the city's hip club scene can be found just a stone's throw away from lavishly constructed imperial architecture. From beautiful sights to vast saunas, Vienna has it all.
Just 90 minutes from Linz is Salzburg: the charming home of both The Sound of Music and Red Bull! Take skiing lessons on the snowy mountains, or check out the pimped-out planes in Red Bull's Hangar 7, where the food is served in glasses and the elegant but simple menu is designed to boost either beauty, mind or mood. Make sure to check out Mexxx for cheap drinks (including some Red Bull and prosecco cocktails) and cute boys. In Salzburg you can also find one of the many former homes of Beethoven and the magnificent St. Peter's cathedral. Check into Hotel Ausperg for an ultra-modern villa-hotel.
Hotel am Domplatz ****    Stifterstraße 4, 4020 Linz  info@hotelamdomplatz.at
Apartments: from € 65,- Double room: from € 62,- Single room: from € 95,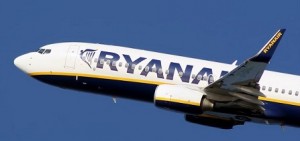 Ryanair air connections from and to Linz:
Linz – London: Tuesday, Thursday and Saturday
departure from Linz at 11.25 a.m.
London – Linz: Tuesday, Thursday and Saturday
departure from London at 8.00 a.m.