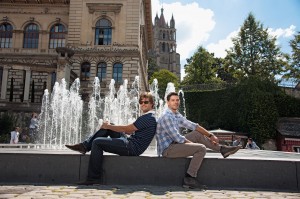 If you are planning your next LGBT friendly autumn city break, but have exhausted the usual suspects of Paris, Milan, Berlin and Amsterdam, look no further than the fast up and coming city of Lausanne, Switzerland!
With a range of clubs and events aimed at the gay community, gay-friendly accommodation, saunas and some of the best food you will ever taste and scenery you will ever see, it is a must visit!
If you want to party
First up for the nightlife loving traveller there is Le MAD, found in the city's vibrant and diverse Flon district, it is not only one of Europe's largest nightclub's but also one of the most popular. MAD's quirky combination of originality funhouse style interior and pumping music make for an unmissable night out. The club also plays host to two LGBT nights Trixx on Sunday and the cult favourite Jungle Parties, for which people flock from all over the globe.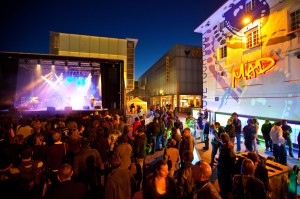 If that all sounds a little high energy for you then perhaps enjoy your favourite cocktail at one of the city's many bars; Bar L'entrée is contemporary and spacious gay favourite in the so called "gay street" Rue Tivoli . Le Punk offers the chance to mingle with other straight couples and enjoy great music while the Pin Up bar is lesbian friendly and brimming with a young crowd at the end of the week. Friends Café is new on the list and attracts a mixed chic after-work clientele.
For an experience like no other visit the Pink Beach, the biggest gay sauna in Switzerland offers exactly what it says on the tin and attracts visitors from near and far. The Same owner offers also a great B&B, the Rainbow Inn, with affordable, cozy yet modern rooms.
If you are feeling hungry
No visit to Switzerland would be complete without sampling the local cuisine, and when it comes to gastronomy Lausanne does not disappoint. For a taste of five star heaven visit the Lausanne Palace & Spa or for a more affordable but equally delicious taste experience head for Le Café du Grütli in the heart of the city. A popular choice for gay couples is Les Alliés , this trendy bistro with an inside garden terrace offers a delicious contemporary cuisine. Or if that doesn't float your boat, try Le PUR, known for its stunning terrace and design atmosphere which is very popular with local gays.
If you are a culture vulture
For a more cultural outlook on the city, indulge in a spot of wine tasting on the picturesque and enchanting Laveaux vineyards, or pay a visit to the gothic Cathedral de Notre Dame; which stands proudly at the heart of the vieille ville. Art enthusiasts will enjoy a viewing at the unique and fascinating Collection de l'Art Brut which showcases the work of mentally impaired artists from the fringes of society.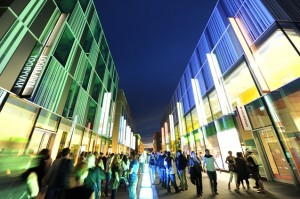 If you want to shop till you drop
Finally with a veritable combination of contemporary boutiques, designer favourites like Gucci, Louis Vuitton and Hermes plus a melee of interweaving markets, Lausanne is the place to shop till you drop! The gay owned Bijouterie Junod is a local favourite, offering elegant watches and contemporary jewellery including a large selection of wedding bands and engagement rings, if anyone is planning to pop the ultimate question during their vacation! Boutique Global in the Flon district offers trendy and original Swiss and Spanish brands.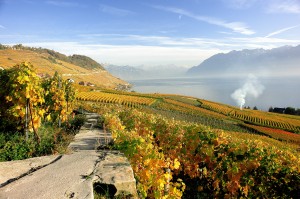 If you love the great outdoors
Outdoor enthusiasts will enjoy splashing around Lake Geneva, the area's central feature offers seasonal water sports, boat tours and public swimming. Popular with locals and tourists alike, it can be seen from all over the city and is simply mesmerising.
So there you have it, home to one of Europe's finest nightclubs and most popular LGBT friendly events, as well as some of Switzerland's finest restaurants set against a backdrop of breathtaking natural scenery, Lausanne is that rare, perfect blend of liberal nightlife, culture and relaxation, offering something for everyone!