Looking for Russell Tovey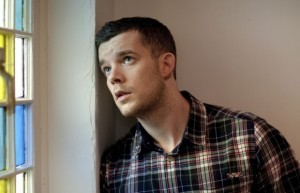 Image: BBC
According to The Hollywood Reporter, super-cutie and former werewolf, Russell Tovey is joining the cast of an up-coming half-hour show called Looking.
For the first time, out and proud  Russell, who always seems to play the straight guy on TV, is set to play a well-to-do video game designer in this HBO financed drama/comedy (the Americans have a word for that… dramedy), which centres on a group of three successful gay men in San Francisco who are looking for love.
Russell, best known as the scary werewolf/somewhat bewildered hospital porter George Sands on the hit BBC supernatural drama Being Human and currently on our screens in the Corporation's whodunit,  What Remains, said in an interview with the Independent that he was in no rush to play a gay character.  "Every character I play is straight, which is unique, my agent says, because it's not really been done before that someone who is completely out is able to play straight roles. So for me to play gay it has to be something special, because it might actually be more of a risk. So I'm waiting for that role — I want it to be something that moves things forward."
At the moment we have no information as to the filming or release schedule for Looking, or if there are plans for it to reach these shores. However, we here at Bent only hope that this opportunity doesn't take away, on a more permanent basis, our favourite, loveable star.