Stephen Fry – Proud2Be video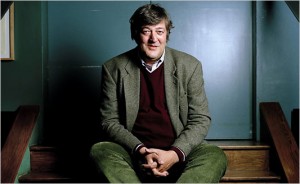 A video featuring British actor/author/comedian, Stephen Fry, has gone viral, after receiving 60,000 YouTube hits in just two days.
 https://www.youtube.com/watch?v=N6PXqVmaPG8
 In his video for the Proud2Be LGBT Campaign, Stephen says "it seems funny to me to have to say that I'm proud to be gay but goodness I am…and I won't ever apologise for being born the way I was and feeling the way I do"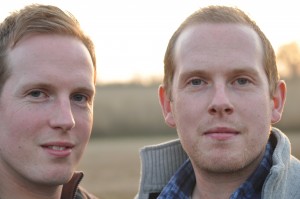 The campaign was launched two years when gay identical twin brothers, Mat and Jon Price sat in front of their web cam and recorded a short video. In the video they explained how they are both proud to be gay.
"In truth we had been ashamed to be gay before that moment," said Mat. "After years of messages from our school, church, the media and certain members of our family, that being gay was wrong, we had internalised those messages and started to believe them. When a friend asked us if we were proud to be gay we both said no. But that was the catalyst for our change in attitude and three years later the Proud2Be Project was born.
"Our mission is to encourage and support all lesbian, gay, bisexual & trans (LGBT) people to be proud of who they are."
The campaign has also received the backing of other famous names among the LGBT community including Human Rights Campaigner Peter Tatchell, Sir Ian Mckellen, Christine Burns MBE and Michael Cashman MEP, who said, "I am happy to support such an inspiring LGBT organisation led by a dynamic duo!"
Since its launch, Proud2Be has grown hugely and not only runs the campaign but also holds a social group and residential weekends in South Devon and will be launching Totnes Pride in September 2013. The twins even host their own LGBT radio show which can be on soundartradio.org.uk.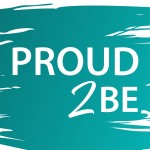 "We started the campaign nearly two years ago when we felt that LGBT people needed more positive and affirmative messages about who they are" said Jon "Although laws are changing, LGBT people, of all ages, still face oppression, misrepresentation and discrimination. Until that is no longer the case, the Proud2Be campaign will keep running. We are thrilled that so many people are discovering Stephen's Proud2Be Video!" 
The Proud2Be Project invites everyone to contribute to their campaign! Whether LGB or T or their friend, family member, co-worker or educator. Now contributors have the option of not only recording a Proud2Be video but also taking a Proud2Be photo!