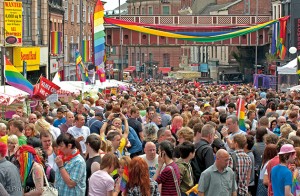 Leeds Pride is a time for everyone who supports LGB&T equality to come together to celebrate the achievements and the unique and vibrant nature of the LGB&T community in Leeds.
A lot has happened since the first Leeds LGB&T Pride 7 years ago, most obviously is the way it has grown from just over 100 or so people then to and expected 30,000 this year. This growth reflects the growing confidence there is as a community and a growing acceptance that LGB&T people are an important part of the city's make-up. As a community we have won major battles on the national stage we have won the battle for equal marriage for same sex couples, that being said the debate in parliament and in the media has highlighted that there is still huge amounts of stigma and discrimination faced by LGB&T people.
Despite this discrimination more prides than ever are being organised in cities and town all around the world and of course Leeds is no exception. The day, as usual, will be split in to two distinct parts; the pre-parade, which will start at noon in Millennium Square and have the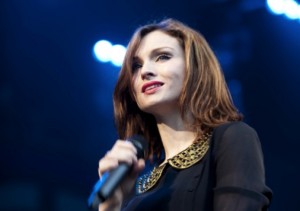 welcome address, entertainment and the start of the parade through the city streets. By 2pm emphasis moves down to Eastgate where the gay quarter welcomes the parade and it's where the bars, clubs, venues and shops put on a six hour show. Local, national and international performers plus some top DJs will keep visitors entertained, and with a special headlining performance by Sophie Ellis Baxter, the day promises to be a truly sensational experience.
For further info: leedspride.com