Ground breaking new housing initiative for LGBT young people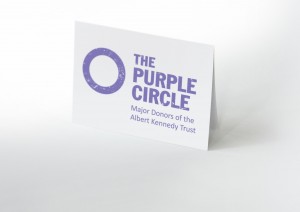 Lesbian, Gay, Bisexual and Trans (LGBT) youth homeless charity the Albert Kennedy Trust (AKT) is delighted to announce the launch of its 'Purple Door' housing project for LGBT young people facing homelessness. The project consists of two housing initiatives, one in London and one in Greater Manchester, and is being supported by actors and AKT patrons Sir Ian McKellen and Charlie Condou.
In London, AKT has worked in partnership with Circle 33 to open the UK's first LGBT specific safe house which is designed for the 76 per cent of the young people coming to AKT in London to escape domestic violence or hate crime as a result of coming out. Purple Door London will take LGBT young people out of danger and off the streets. They will stay in the safe house for approximately 21 days whilst specialist workers provide a bespoke intervention which covers longer-term accommodation, support, mentoring, advocacy and therapeutic care. With six bedrooms, plus shared space and facilities, the house will work with an estimated 100+ vulnerable young people per year, providing a safe, positive space for them to regain their self-esteem and autonomy.
In Greater Manchester, AKT has worked in partnership with Threshold and the New Charter Housing Group to open a four-bedroom 6-12 month supported housing project – the first in the northwest exclusively for LGBT young people. The project will support young people into education, employment and training, and equip them with the skills they need to live independently through a structured tenancy training program. We will work to address issues directly related to their sexual and/or gender identity and reduce the impact of the disadvantage they face. We will prepare young people with training on issues that affect them, such as coming out in the workplace and improving self-esteem, as well as standard independent living skills such as budgeting. In addition young people will have access to AKT's portfolio of support such as mentoring and befriending.
AKT Chief Executive Tim Sigsworth says "This is an historic day for AKT as we open our Purple Door project in London and Manchester. Despite ten years of progressive legislation which has enabled young LGBT people to feel more confident to come out at an early age –we are still seeing several hundred young people each year coming to us facing issues such as homophobia, biphobia, transphobia, domestic violence, forced marriage and bullying. Mainstream housing services do not provide the focussed, comprehensive and tailored support that these young people need, and demand for our services has risen by 30 per cent in recent years. With the launch of Purple Door, we can now help more of these young people and we are immensely grateful to our partners, donors and supporters for making this day happen."
Aviva's Jan Golding, Chair of Aviva Pride (sponsors of both Purple Door houses) says, "Aviva are very proud that our fundraising efforts have made a small contribution to the opening of this AKT sanctuary for young LGBT people right in the heart of London. Helping young people stay off the streets and get themselves back on track with their education and training is a subject close to our hearts, because we know education is insurance for a better future."
The Purple Door Project has been funded exclusively through individual donations and corporate sponsorship – with no public money involved.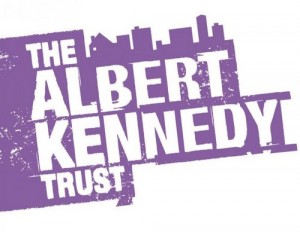 Referrals to AKT's services and the new Purple Door housing projects can be made via the website.