Film Buzz with Chris Amos
 MOVIE OF THE MONTH
Mark Wahlberg and Why Gays Love Steroids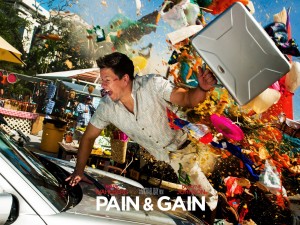 Pain & Gain (12a)           Director: Michael Bay
Stars: Dwayne Johnson, Mark Wahlberg, Anthony Mackie
Opens 30th August
Based on a 'so unbelievable it must be true' story, Pain & Gain is not everyone's cup of tea. It plays out like an action comedy and only half the audience I saw it with were enjoying the show.
An (un)organised group of bodybuilders band together under Daniel Lugo (Walberg) to pull of a heist so absurd it's incredible they got away with it. Daniel whose moto is "I believe in fitness" recruits recently released cocaine-addicted convict Paul Doyle (Dwayne Johnson) and his gym partner Adrian (Anthony Mackie) and together they kidnap the self-made rich wanker Victor Kershaw. After a series of hilarious botched attempts, they get their man and successfully convince him to sign over all his money and assets.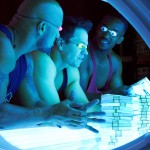 Kershaw tries to report this to the police but the story is so outlandish they dismiss him. So he turns to retired private dick and ex-copper Ed Du Bois (Ed Harris) who decides catching criminals is better than catching fish and take up the case.
Pain & Gain is as though a young Quentin Tarantino made a film about steroids and for my bad taste – this works. Marky Mark is a great leading man, he is super fit, sexy (cue a tribute moment where he wears Calvin Klein underwear) but the guy can also act. He doesn't get the credit he deserves as a leading man,m yet is one of the most bankable Hollywood A-listers around.
Director Michael Bay took time out of the Transformer business to make this vanity project which is rather baffling given his movies usually make billions. All the same, it must have been one hell of a good time making this boy's club movie. Go and see, but with low expectations.
*******************************************************************************
HUNK WATCH – AT THE CINEMA NEAR YOU THIS MONTH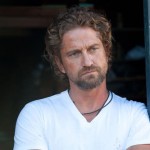 Gerald Butler – Chasing Mavericks
The Scottish hunk in a tight fitting wet suit! Yes, please! A Karate Kid on waves with lots of surfing. Plenty of hotties.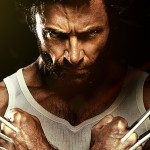 Hugh Jackman – Wolverine
United Nations employee Gerry Lane traverses the world in a race against time to stop the Zombie pandemic that is toppling armies and governments.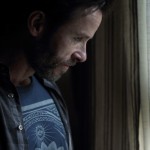 Guy Pierce – Breathe In
The ex Neighbours hunk always makes good movies. Once again he shows off his acting chops and fit physique in this yankie family drama.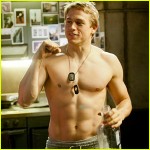 Charlie Humman – Pacific Rim
Along way from Canal Street, grown up sexy stud Charlie Humman becomes a bonafide movie star in this 5-star classic action blockbuster. Not to be missed.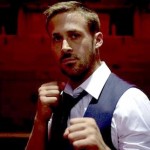 Ryan Gosling – Only God Forgives
Nobody does broody, fuck with me with those eyes better than The Gos. Throw in some kungfu drug smuggling and you have gay man's wet dream.
***FILM BUZZ***
Sam Mendes Returns to direct Bond 24 * James Cameron to develop Battle Angel in 2017 after Avatar 3 * Jamie Foxx getting lots of good press for his Electro look for Amazing Spider-Man 2 * Steven Seagal is up for Expendables 3 * Andrew Garfield and Ken Watanabe have been cast as the two lead actors in Martin Scorsese's next film Silence * Most exciting new trailers online are August: Osage County, Gravity & Ender's Game – check them out.
~~~~~
Not Forgotten Classic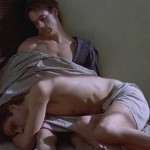 Dead Ringers
Twin gynecologists take full advantage of the fact that nobody can tell them apart, until their relationship begins to deteriorate over a woman. David Cronenberg's Dead Ringers (1988) is a masterpiece of atmospheric cinematography, not a single shadow is left to chance. Jeremy Irons gives the performance of a lifetime actually getting his Oscar for his next film although many believe his win was actually recognition for this.