Stonewall reveals top gay-friendly universities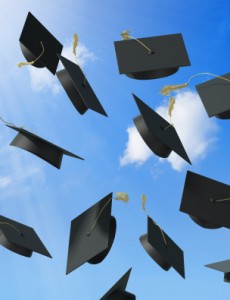 Stonewall has launched the fourth edition of Gay By Degree, the only guide showing how gay-friendly the UK's 157 universities are. Gay By Degree 2014, gives lesbian, gay and bisexual prospective students a single place to find out what each university has to offer them before they apply for places for 2014.
Gay By Degree judges each university against 10 criteria to show how well they support their gay students. These include whether the university has a policy to tackle homophobic bullying, whether there are societies and events for gay students, and what steps they take to support gay staff.
The average score across the sector is just 4.5. Currently only 40 universities engage with the wider community on issues affecting lesbian, gay and bisexual students, and just 27 have an anti-homophobic bullying policy accompanied by mandatory staff training. Just two universities, Liverpool John Moores and Cardiff scored 10 out of 10. The top 21 universities are all working with Stonewall through the Diversity Champions programme which helps employers to support gay staff.
Stonewall Head of Education Wes Streeting said: 'With universities charging £9,000 fees, it's right to expect them to provide a high quality experience for all students, including those who are lesbian, gay or bisexual. This year, we've unapologetically introduced stricter criteria to encourage universities to improve provision for students. Particular congratulations are due to Cardiff University and Liverpool John Moores University for being the only universities in Britain to score full marks.
'It's particularly concerning that only fourteen universities have diversity monitoring in place for lesbian, gay and bisexual students. If universities aren't even counting the number of gay students, how can they assure themselves and prospective students that they are providing an inclusive experience? We hope that the findings from this year's exercise prompts action by the higher education sector to properly monitor the experience of gay students from the point of application through to graduation.'
www.gaybydegree.org.uk