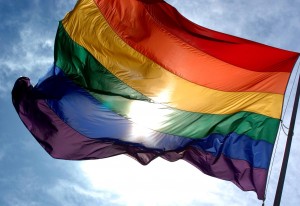 The flowers are in bloom, the trees have all turned green and the sun is more out than in… yes summer is here and with it the countdown to all the Pride events around the country… and abroad.
It doesn't seem that long ago that, here in the UK, such events were restricted to a couple of large cities but now it seems that every town wants to celebrate the diversity of its population. Hooray!
Meanwhile, which ones to attend mean that planning for these events needs careful consideration.
Which has the best party atmosphere?
Which has the best line-up?
Which has the cutest/hunkiest/sexiest guys?
How many can I get to?
Are they free or will I have to pay?
And of course the main thing… what the hell am I going to wear?
Is it possible to get away with that rather cheeky little ensemble I wore last time?
No
Will, it rain and will I look silly in a pair of see-thru shorts?
It will add a new, liberating dimension for everyone concerned.
Shall I go as I usually do, stripped to my undies and adorned with a rainbow flag?
It is a look cherished worldwide.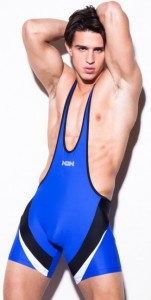 However, this year there have been some fashion movement that you might consider.
The wrestler looks pretty hot and there are many styles to choose from.
There are some very tasty looking new designs for those 'outside' undies situations.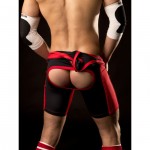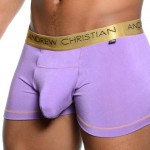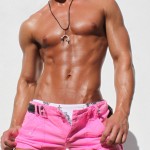 Pastel shades are back in… so decking yourself        out in those pinks, jades, lilacs and baby blues             is a great option.
Check out  www.bent.com  for more ideas
Photos courtesy of: Rufskin, Andrew Christian, Barcode, N2N