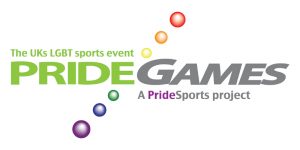 Pride Games is an annual international LGBT sport festival for lesbian, gay, bisexual and transgender people and their friends. With a range of sports held at various venues in Manchester, it's the perfect opportunity to try a new sport, re-awaken old talents or brush up on current skills…have loads of fun and meet new people!
All events can be registered and paid for using eventbrite, a simple online service. Either find the event you'd like to take part in on the calendar on the right, or use the links below.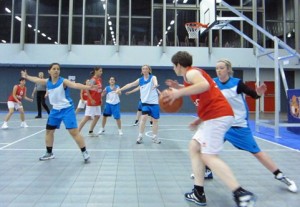 Sports:
Softball 6 week course, starts 22 April
Rugby League Bootcamp, starts 25 April
Softball Tournament, 2 June
Mountain Biking session, 4 June
5k Run and Community Relay, 5 June
Volleyball taster session, 5 June
Tennis Taster Session, 7 June
American Tennis Tournament, 8 June
Badminton Tournament, 7 – 8 June
Women's Basketball Tournament, 8 June
Northern Rebound Squash Tournament, 8 June
Women's Football Tournament, 8 June
Track and Field Meet, 9 June
Social events:
Brunch, 9 June
As well as a great sporting tournament, Pride Games is an opportunity to socialise with fellow competitors from all tournaments. The official Pride Games brunch at www.pridesports.org.uk/ in the centre of Manchester is the perfect way to unwind after your Saturday event…or build up to your Sunday one! The cost is £10. Register on eventbrite now.
Closing event
The Track and Field Meet on Sunday 9 June is the final event of Pride Games and the perfect way to finish your weekend. The emphasis is on fun and variety (with a bit of competition and medal hunting of course) so come along with your teammates and friends and give it a go. It's only £6 for all the track and field activities you can think of!