Bent Travel – Mumbai guys!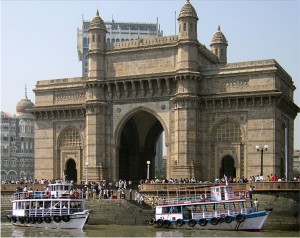 It's not all "slumdog" in buzzing Bombay – or Mumbai, as now known! Gay ban recently lifted, Adrian Gillan flies, with Virgin Atlantic, direct to India's financial, media and party capital!
Originally a string of scarce-inhabited islands off the mid-west Indian coast; snubbed by the Portuguese who preferred Goa a few hundred miles south; gifted to the Brits who turned her into the commercial "gateway of India", to ruthlessly exploit the "jewel in the crown"; eventual hotbed of Indian nationalism and independence, and subsequent industrial powerhouse, wooing hoards seeking work; a paradoxical city of contrasts, with extremes of wealth and poverty – fashion and Bollywood glitz cheek-by-jowl with sprawling slums… welcome to capital of Maharashtra state, Mumbai, or Bombay as still widely-known!
Despite independence in 1947, subsequent partition and war with Pakistan, three Ghandi assassinations and a 'Westernised' middleclass growing amidst still-endemic privation and pollution, India continues to emerge as a – perhaps the – military and economic powerhouse of the 21st Century.
Mercifully the planet's second most populous nation is also the world's biggest democracy and its governments operate under the rule of law, allowing a fairly free press. Home to a sixth of Earth's people –presumably a sixth of its gay people – India thankfully decriminalised homosexuality in 2009, overturning an old British colonial law, and, whilst still socially frowned upon, a small, still-fragmented and largely affluent gay community is emerging, not least in cosmopolitan hubs like Delhi – and Mumbai.
India's population: 1 billion. Greater Mumbai population: over 13 million. Visa needed for British visitors. No special jabs, although malaria tablets are advisable during the monsoon (June-Sept). £1 = 80 rupees approx. Time difference: GMT +5½ hrs. Most pleasant weather, Oct-Mar, when not too hot – or wet! Unlike Delhi, Mumbai has no metro, just ride-the-roof-crowded trains to and from the 'burbs – so it's mainly a case of (to us) dirt-cheap cabs, plus auto-rickshaws once north of Bandra. Petty crime is no more prevalent than in any other big Asian city – just keep your wits, and valuables, about you. Brace yourself for a high visual dose of poverty, not least in the slums and 'skirts. English is fairly widely spoken. Free wifi is common in more modern cafes. Dodge the holy cows and barking street dogs!
Note: To cut risk of tummy upset, always drink bottled water; avoid ice cubes, salads, peeled-fruit, buffets, street stalls and quiet restaurants; and try to eat food you can see being freshly cooked. That said, don't just retreat – as many a timid tourist does – into the nearest Starbucks or Pizza Express!
TO STAY
Bentley's Hotel (17 Oliver Road, off Garden Road, Colaba, Mumbai; T: +91 22 22 84 1474;) is a basic, clean, secure, well-run, great-value affair, in a quiet road yet a mere stone's throw from the "Gateway of India" and many other major Mumbai sights. Nice breakfast too.
TO DO
As you fly in, it can seem daunting – the 30 miles of sprawling humanity that stretches southwards from the airport right down to the Colaba peninsula – itself home to many hotels, eateries and well-known sights, and so the natural place to base oneself. The "Colaba Causeway" road is brimming with restaurants, plus bars and clubs, most of which tend to close by 1am, yielding to late-night cafs.
All in easy walking just north of Colaba district, take in the iconic, imposing Gateway of India and Taj Mahal Hotel, both looking out onto the Harbour, before strolling up to the Prince of Wales Museum for old Indian artefacts, National Gallery of Modern Art (NGMA) and Jehangir Art Gallery for more contemporary fare; then ambling further up along the cricket-crazy grassy spine of 'maidan' parks to the Fort area, passing the imposing Raj-era buildings like Mumbai University with its Rajabai Clock Tower, suburban train network hub, Churchgate station, plus the High Court and Horniman Circle, with its Asiatic Society. Eventually, you will reach the grand General Post Office and Chhatrapati Shivaji Terminus (a.k.a. Victoria Station – incidentally, site of that final mass dance climax in Slumdog Millionaire), and beyond it, bustling Crawford Market. Barter for cheap clothes on "Fashion Street" market (Mahatma Ganghi Road, at Azad Maidan). See a local film with the natives here, in the very home of Bollywood, at the lovely Art Deco Regal Cinema, at the top of Colaba Causeway!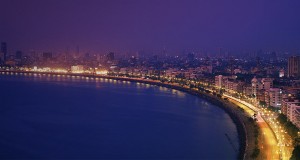 On the western side of the peninsula, along the Back Bay, lies the vast sweep of Marine Drive (a.k.a. "Queen's Necklace") – from the high-rises of Nariman Point in the south up to busy Chowpatty Beach in the north – flanked on the landward side by numerous Art Deco mansion blocks, plus stadia and sports grounds. Quite some way yet further north is another sweeping (this time bridge-spanned) bay, guarded by old Worli Fort to the south and Bandra Fort to the north. Beach-hugging Art Deco-brimming Bandra West district itself is now a trendy nightlife area, with a more laid-back, diverse, air.
Further afield, Elephanta Island – with its majestic UNESCO World Heritage Site temples carved into basalt rock strata – can be easily reached, about an hour by frequent boat from one of the wharves around the Gateway of India. Or do a tiger safari – maybe even descending the Kanheri Caves – in the vast Sanjay Gandhi National Park. If feeling lazy, you can always do a Mumbai City Highlights Tour!
11 hours by train (an eye-opening experience in itself, not least in 3rd Class) from Mumbai, Goa has its own fair hippy-gay quota. With hoards of European package tourists, plus increasing numbers of the Indian middle-class, the more popular northern beaches have, however, been compared to Benidorm!
TO BOOZE 'N BOP
Only recently decriminalised, Mumbai's scene is spread-out and still emerging: mainly venues offering weekly nights, the most established of which is recently-reopened Voodoo (2/5, Kamaal Mansion, Arthur Bunder Road, Colaba) on occasional weekend evenings, with its particularly colourful and diverse crowd. The best place to get the latest news on an ever-changing scene – nights and events like the excellent Let's Scream, plus more sociable picnics and Sunday meets.
Alternatively, gents oft "take airs" on the coastal promenade just south of the Gateway of India or along the north fringe of Azad Maidan, where you will doubtless be approached by rent nominally offering "massages"; or guys hook up at any number of "public facilities" – not least at the main railways station – or simply when up close and personal on a rush-hour train! As ever, beware. If really desperate, you can always get a male massage in the backroom at Handsome Parlour (Gokhale Road North, opposite the big petrol station, a mere 5 minute walk due west from Dadar rail station).
USEFUL WEBSITES
GETTING THERE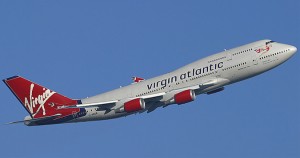 Virgin Atlantic (08705 747 747;) flies between London Heathrow and Mumbai daily, with Economy fares from as low as around £623 return, including taxes, offering the best in-flight entertainment and service in the business. Or why not pay that bit extra to stretch your legs in award-winning Premium Economy? Or really splash out to upgrade yourself to their legendary Upper Class? Heathrow's massive multi-million pound flagship Virgin Clubhouse lounge, with its wide range of ambiences in different seated areas, provides the ultimate pre-flight experience for passengers, with an array of exciting and unique features – from neck and face massages and hair styling, to pool tables and a fun children's play area, to keenly attentive roving waiters, serving a freshly-mixed array of trend-setting cocktails direct to wherever you happen to park your own little seat. Try a fruity 'Virgin Redhead' pre-boarding!