BENT AMERICA – GIANT STAR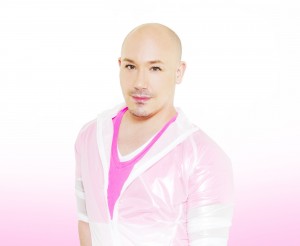 Karl Giant Steps In Front of the Lens
By Skip Sheffield.
Karl Giant has aimed his camera's lens on celebrities from Kim Kardashian, Miley Cyrus, Ludacris, 50 Cent, Alicia Keys, Taylor Lautner and, of course, Beyonce. Celebrities come to him when they want to spice up their image. Giant's photos crank up the fabulousness to their most stratospheric heights, celebrating the 'glam' style that has become his trademark.
It's why even daytime talk diva Wendy Williams enlisted Karl Giant on her glam squad. He shoots all the promo art campaigns for her show and recently shot the cover of her new book, Ask Wendy.
But don't call him a "celebrity photographer". Giant's much more than that. He's a TV personality, co-staring on two Style Network reality shows, Glam Fairy and Jerseylicious. He's a singer! His "Turning It" record is currently climbing the club charts. And now, Karl Giant's an author! His first book, The Glamour State: 225 Years of Stylish Innovation, releases this month. In it, he teams with his Jerseylicious co-stars Olivia Blois Sharpe and Antonio Lombardi to create a spectacular pictorial tribute of New Jersey's greatest achievements.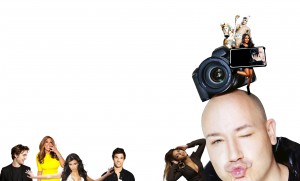 Why do you not like being called "celebrity photographer"?
Because it's not all that I do. It's like calling Martha Stewart a cook. Photographers usually have whole teams working with them. Some even hire retouchers and make them sign agreements that they had no involvement with the picture. I never understood that. As an artist, when I create something, I want it to be 100% mine from start to finish. I'm an image-maker. I'm a one-stop shop. I come up with the concepts, do the make up, styling and all the postproduction work myself.
But you have shot loads of celebrities. Who came to your shoot with the most fabulousness?
Beyonce gives her everything to make the best shot possible. She won't stop until its amazing, which is really the only way to werq! I never stop working on an image until I make it match the vision in my head.
Every once in a while, you go back to your nightlife roots shooting dance stars like Ultra Nate, Jason Walker, and Kristine W…. why?
In my mind they are bigger than superstars. They are bad-ass muthafuckas with power, talent and nerve. I need to be inspired by who I'm shooting. I love people with an edge, those who want something different but keep it real. Believe me, most times I'm more inspired working with Amanda Lepore than a hot new starlet.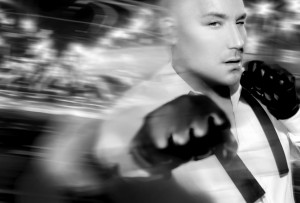 How did you launch your image-making career?
I was a celebrity makeup artist for years, working with all the top photographers. A time came when I was no longer satisfied doing make up. I picked up a camera and taught myself how to use it.
What do you love most about what you do?
I love seducing people through images. It's like great sex! I love fucking with people's heads. I love transporting them into a story. I'm inspired by taking the ordinary and making it extraordinary.
Do you wish real life were so glittery?
Real life has its glittery moments but they are few and far between. That's what makes them so special and why you always remember them.
What have you learned from being on TV?
Not to take anything personally. Also, it's never good to Google yourself. It's best to ignore what haters say about you. But I still look from time to time 'cause I like the drama.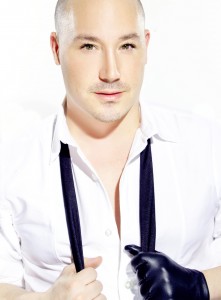 How real is reality TV?
It's real. When taping, you absolutely forget the cameras are there. It's like high school. Things happen and sometimes you get emotional. How they edit it is another story.