Blackpool Pride re-launch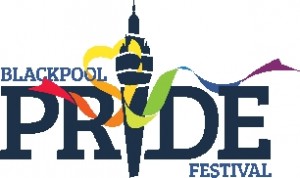 Blackpool's annual Pride festival is being re-launched in an effort to attract more families to the event.
The festival celebrating the Lesbian, Gay, Bisexual and Transgender (LGBT) community has been held annually in the resort as a traditional Pride street party since 2006.
But 2013 sees Blackpool Pride move to the Winter Gardens as a two-day indoor festival on Saturday 8th and Sunday 9th June.
Fantastic party venues are being promised for this year's event with the added attraction of information services, an LGBT market place and restaurants and cafes within the Winter Gardens for the duration of the festival.
Kath Smith, Chairman of Blackpool Pride Festival, said she hopes the new look Pride will encourage as many people as possible to attend.
She said: "Blackpool Pride Festival will promote inclusion, equality and diversity, enhance education and eliminate discrimination in relation to LGBT people across Blackpool and the surrounding areas.
"We also want to push the festival further into the public domain, generating tourism, increasing Blackpool's local economy as well as encouraging local businesses to work with us to see how we can complement and support each other.
"Pride events primarily target an LGBT audience but we also want to engage with their families and people of all ages, giving us a wide spread appeal. Our aim is to target this audience locally, regionally and nationally, ideally attracting people from major cities as well as neighbouring towns, encouraging them to stay over in Blackpool."
Entrance to Blackpool Pride is free and there will be a variety of entertainment in the Theatre Bar of the Winter Gardens on 8th June.
Plans are also underway to host a parade along the Promenade to the Winter Gardens via North Pier.
www.blackpoolpridefest.com