I suppose if you are still basking in the afterglow of the London Olympics and feel the need to revisit some sort of sporting event… then you could do no better than try the Outgames in Antwerp later this year.
Antwerp aims to create a high class multi-sports programme made to measure for LGBT participants, whether recreational or (semi-)professional. Being one of the only 22 Olympic cities in the world, Antwerp knows what it takes to host the Games. With the full support of local and regional authorities, close to 500.000 inhabitants and close proximity to Brussels and Ghent, Antwerp has the right "scale" to turn the 2013 World Outgames into a sports event to remember. In addition the WOG Antwerp Team has gained a lot of experience and expertise by organizing the very successful EuroGames 2007, giving us a large advantage in organizing a large scale LGBT sports event.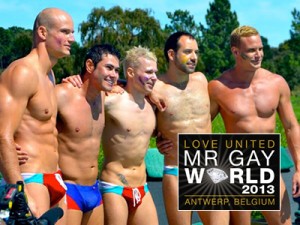 Of course, being such a global gay event there is more than just the sport to take into consideration. There are three pillars of activity: fair-play in sports, cultural engagement, and universal human rights awareness. Also, those nice Antwerpians (?) are also holding their Gay Pride at the same time plus… Mr Gay World 2013 will be taking place.
So, all-in-all, quite a lot going on between 31st July and 11th August.
Book your tickets and find out about accommodation on:
www.woga2013.org
www.antwerppride.com