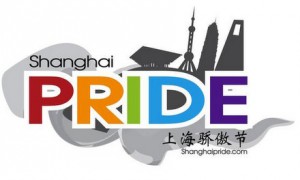 If you are looking to spend your next pride event somewhere different and where such an event isn't just a big commercial extravaganza… you might like to try China.
The first ShanghaiPRIDE came into being in 2009, thanks to the commitment of a small group of volunteers. Their hope was, and still remains, that ShanghaiPRIDE can raise the awareness and visibility of the LGBT community in China and thereby increase acceptance and tolerance.
Over 2010 and 2011, thanks to a swelling of grass roots support (and the acquiescence of government authorities keen to show Shanghai as a liberal and tolerant city) the festival grew in size and popularity. By 2012, with the slogan: "Don't Hide, Don't Change, Be Proud" Shanghai joined communities around the world to celebrate global LGBT Pride Month with an unprecedented turnout among locals and expats during the week-long festival.
Despite this achievement, the volunteers of ShanghaiPRIDE are cautious when developing working relationships with foreign organisations as the Chinese authorities remain very wary of groups with affiliations outside of China, however non-political.
As a China specialist tour operator, Asian Horizons is proud to have a working relationship with ShanghaiPRIDE, with access to information and tickets for festival events as well as expert knowledge of tours in China overall. We believe the key to success with ShanghaiPRIDE is to encourage people to join in and celebrate, as well as enjoy the cultural experience.
ShanghaiPRIDE 2013 will be from 1st – 8th June.
Travel Info: www.asianhorizons.co.uk