New LGBT radio station from Brighton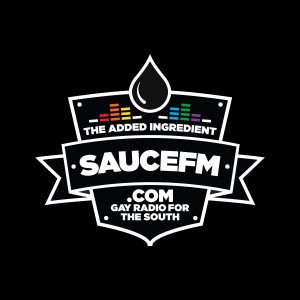 Sauce FM launched on Friday 8th February to approx 80,000 listeners and has continued to attract LGBT listeners from the UK as well as worldwide. The idea behind the station is to promote the Brighton gay scene and the diverse dj talent represented on the Brighton and London scene.
Daily shows throughout the week where the sound is more commercial are presented by ex Gaydar DJ Simon Le Vans, Jimmy Willis, Paul Jones and Dulcie Danger. By night the shows at dedicated to the club sound with top producers and DJs playing all genres of house music. Regular International DJs with weekly shows include Bimbo Jones, Fierce Angel, Syke N Sugarstarr, Done & Dusted, Paulo Moreno, Jamie Hammond, Jonesy & Lil Alex. And also as part of the line up include Freemasons, Phil Marriot, Gary H, Zach Burns, Brent Nicholls, Wild Fruit, DSD, Verity Mayes & Bryony Masters, Kate Wildblood, Peter Castle, Georgie Peorgie, Claire Fuller, Darude, Wayne G, Hi-Fi Sean. It really is a celebration of gay dance culture.
The aim behind the station is to go for an FM license to coincide with Brighton Pride either in 2013 or 2014 and work as a fundraiser for the event as well as promote the southern scene and support the LGBT community groups and cover LGBT news stories and events. It's a very exciting thing to come out of Brighton.
The station is currently available via the internet at www.saucefm.com
or via mobile app "Tune In".
The concept of the radio station is the brainchild of award winning DJ Dulcie Danger who is a lesbian born and bred in Brighton.