I AM DIVINE – EUROPEAN PREMIERE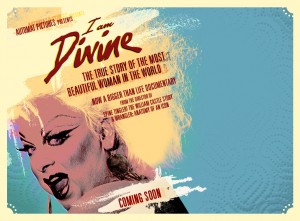 The 27th BFI London Lesbian & Gay Film Festival (LLGFF) is back at  BFI Southbank, London with a festival of 11 days and a new look programme that's packed full of films, special guests, events, workshops, and music (14 – 24 March 2013).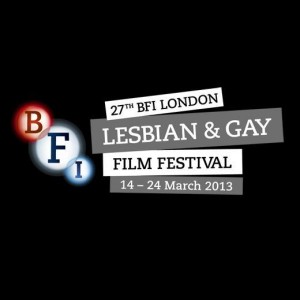 Opening Night is a great new documentary I Am Divine about the life and legend of the extraordinary actor, drag queen, performer and singer, born Harris Glen Milstead in Baltimore but known to the wider world as Divine.
New for this year's festival, the programme is divided into three easily navigable sections:  Hearts; Bodies; and Minds and you'll find shorts, feature length drama or documentary, events or archive classics across each section.
There are over 100 titles in the festival offering a dizzying variety of films reflecting the LGBT community around the world. Highlights include James Franco who co-directs and stars in Interior. Leather Bar., hot from the Sundance Film Festival, an Oscar-nominated documentary How to Survive a Plague, and there's a powerful account of LGBT life in Jamaica in Taboo Yardies.  There are sexual antics amongst Australian lesbians in Submerge, youthful lesbian desire in Mosquita y Mari or indy girl rockers in She Said Boom; the story of Fifth Column.
As London braces itself for the V&A's new Bowie exhibition We Love David Bowie is an evening devoted to the chameleon of rock, with an illustrated lecture and a rare screening of Ziggy Stardust and the Spiders from Mars followed by an after party.  There are events and screenings about Pier Paolo Pasolini (subject to a major retrospective at BFI Southbank March / April) and Chantal Akerman, live accompaniment to Nazimova's Salome (1923), trans animators and musicians Rae and Spoon present Gender Failure, and much more.
The LLGFF's Opening Night screening of I Am Divine will be the European premiere following the world premiere a few days earlier at SXSW. Divine became notorious for his appearances in John Waters' early films and this is a fascinating account of a larger than life, queer icon of the cinema with contributions from a large cast of friends, colleagues, actors and, most notably, Divine's mother. Director Jeffrey Schwarz also made the inspiring documentary about AIDS activist and film historian Vito which was in last year's festival and this is a worthy successor.
The full programme will be released at a launch event on Tuesday 19th February and online at www.bfi.org.uk/llgff