Come Dine With Me… Clare Balding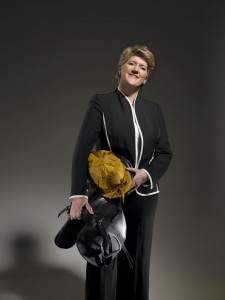 By Lee Hudson
Some friends and I were discussing who would be our ideal dinner party guest and without hesitation I said Clare Balding.
Being a horse racing fan I've known of her for several years from when she used to be a top amateur jockey. She then went on to present Horse Racing on the BBC and regularly amused me with the way she covered her co- presenter ex jockey Willie Carson's shortcomings, as it were.
Clare came to many people's attention when interviewing jockey Liam Treadwell, after his winning ride in the 2009 Grand National, she alluded to his lack of teeth and how he would now be able to afford to get them fixed. It was spoken in jest and taken in the same spirit by the jockey but some viewers and Press took it the wrong way and she felt honour bound to apologise. Liam was no doubt grateful anyhow as he was fitted with new gnashes free after the publicity.
More exposure ensued when, following a TV series on cycling around Britain, journalist  AA Gill in the Sunday Times described her as "a dyke on a bike" .When he refused to apologise she enlisted the support of Stephen Fry and complained to the Press Complaints Commission who found in her favour judging that she had been referred to in a "demeaning and gratuitous way"
Clare is also known to some for Crufts and Countryfile but she has really come to prominence recently with glowing reports for her presenting of the London Olympic and Paralympic Games. She also fronts the BBC Rugby League coverage and the fact that she has the respect of the macho sportsmen speaks for itself.
Now comes the release of her childhood autobiography "My Animals and Other Family" which will no doubt raise her profile even more.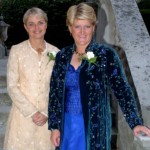 Clare was born into a horsey family 41 years ago. She didn't fit in at school where she was bullied and later, after trialling boyfriends, came out as gay in her 20's. She has now been with her partner Alice Arnold, a Radio 4 newsreader for 10 years and they sealed their Civil Partnership in 2006.
The thing that impresses me particularly about Clare is the fact that she throws herself into any project with great enthusiasm and her research and professionalism is second to none. There really does not seem any subject that she could not cover or discuss. An ideal dinner party guest.
She has almost 300,000 followers on Twitter and is a regular Tweeter and I am determined to get a reply from one of my tweets to her one day soon.
She said in a Daily Telegraph interview that "You should love who you want to love and be proud of it" which just about says it all.
If you're reading this Clare, I do a very nice Chicken Alfredo…Seven thirty for eight?
'My Animals and Other Family' is out now published by Viking
Images: Channel 4/ BBC