WAYNE'S WORLD – FIT-TIPS PART 2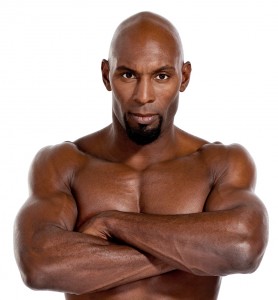 We appreciate that the majority of people do not think they have time to factor fitness into their busy lives. Here is the perfect guide to getting fit without noticing that you're even doing it.
Fit Tip: At Work
We lead active lives and active jobs, from training celebrities to motivating young people and competing for Great Britain. We appreciate many people have inactive jobs and spend long periods of time sitting. Try our fit ideas to keep you active at work, no matter how long you're in the office:
•         Stand up to make phone calls
•         Make regular trips to the water fountain, your body cannot mobilize fat unless you are fully hydrated. And the extra trips to the bathroom will increase calorie burn
•         Use a headset, rather than squeezing a phone between your shoulder and ear. You are less likely to suffer shoulder and neck discomfort
•         Have an active lunch break. Walk to pick up your lunch, go and meet a friend in the park, schedule a midday session with your personal trainer or walk up and down the office stairwell five times before you tuck into lunch
•         Use your office chair as your new gym by doing dips off the arm-rests.
 Advice from celebrity fitness expert Wayne Gordon, ambassadors for ICON Health and Fitness (ProForm, NordicTrack and iFit exercise ranges), which can be found on Twitter @iFitLiveUK