Pink Picnic – Huddersfield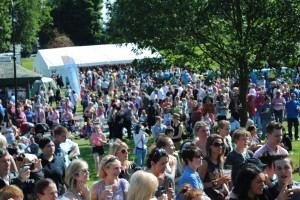 Photos: Grizz
Over its quarter of a century history the Huddersfield Pink Picnic has had its ups and downs. I'm glad to say that there have been more positives than negatives, the proof being that this fantastic idea has been copied by other groups all across the country.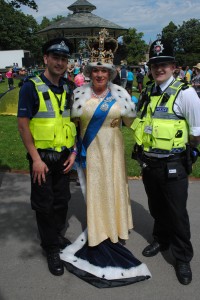 This year the event received a few more tweaks from the organisers and was brought to Greenhead Park, where thousands of people enjoyed the sun and took advantage of the entertainment on offer.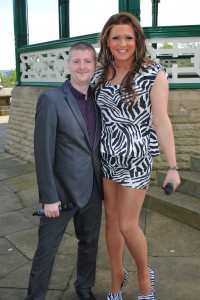 X Factor finalist Johnny Robinson was the star attraction although home-grown comperes  Marky Mark and Marigold Addams have made this gay jamboree something of their own.  Other acts taking to the stage included; Bears Aloud, Ryan Jagger, Stephanie Grimes and Terry Logan.
Congratulations to all concerned, this is one of the most fun ways to celebrate being LGBT… and there's cake… so what more could you want?