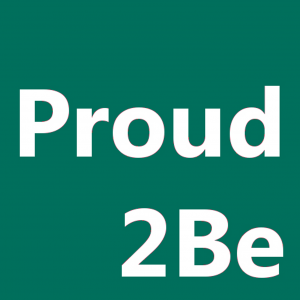 Newly formed social enterprise, the Proud2Be Project wants you to join their video campaign to help encourage all lesbian, gay, bisexual and trans people to be proud of who they are. The campaign has already caught the attention of high profile figure Stephen Fry and after sharing his Proud2Be video with his 4.1 million twitter followers, he urged them to make their own. Other high profile figures who have recorded a video include Peter Tatchell, Michael Cashman MEP, Nigel Evans MP, London Gay Men's Chorus and Fox from Channel 4's 'My Transsexual Summer'.
 The video campaign began a year ago when identical twin brothers Mat and Jon Price sat in front of their web cam and told the world they are proud to be gay. The gay twins felt inspired to start the video campaign as they both felt there wasn't enough positive and encouraging messages in society directed towards lesbian, gay, bisexual and trans people. They said:
'When we were growing up the overriding message we received about being gay was that it was something to be hidden and something to be ashamed of. In our experience this is true of many lesbian, gay, bisexual and trans (LGBT) people. Our mission is to encourage and support all LGBT people to be proud of who they are and to live an authentic life..'
 The Proud2Be Project wants your Proud2Be videos! Whether you identify as LGBT or you are a friend, parent, co-worker or educator of someone who does, you can be part of the new message. To find out more about the project and for details on how to make your own Proud2Be video, head to http://proud2beproject.org/
Conal. Please grab a frame from the site (Mat and Jon) to include.