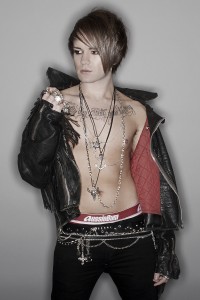 This year's Huddersfield Pink Picnic is going to be the biggest and best yet at the fabulous new central venue at Greenhead Park, which is just a 5 minute walk from Huddersfield's bus & train stations. Our headline act is X-Factor finalist Johnny Robinson followed by the pride favourite Ryan Jagger plus many more.
This year we have a record number of market and information stalls, and for the first time we have the infamous Dawn Chorus in conjunction with out beer tent, playing chill-out tunez. Due to the recent bad weather our fairground will be subject to ground condition in the park.
As of previous years we request a voluntary donation of £3.00 for entry. The Pink Picnic committee have decided along with the West Yorkshire Police and Licensing that it is not permitted to bring your own alcohol to this year's event, and this decision has nothing to do with the Kirklees Metropolitan Council as it is a privately run event.
We currently still have vacancies for stall-holders and sponsorship, and we are still looking for people to volunteer on the day. If you are interested in helping out at this year's event, simply contact us at any of the point below:
Pinkpicnic1@hotmail.com