Fans Would Support Openly Gay Players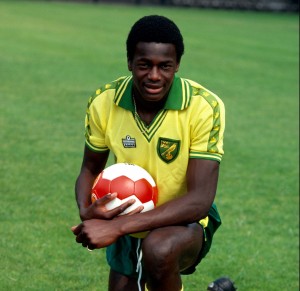 There are over 500,000 professional footballers, yet openly gay players appear almost entirely absent. It is often claimed that the problem lies with an intolerant fan culture, but a new study reveals that 93% of football fans oppose homophobia and would support openly gay players. The study, published in the British Journal of Sociology, identifies conservative clubs and agents to be the sport's strongest barriers to change.
The study, led by Professor Ellis Cashmore and Dr Jamie Cleland from Staffordshire University, sampled the views of 3,500 supporters through an anonymous online survey in the first empirical study of homophobia in fan culture.
"It is commonly believed that football is not ready for openly gay players," said Cashmore. "In 2010 the English Football Association dropped a campaign to tackle homophobia, while the Professional Footballer's Association stated that such a campaign would be more appropriate when crowds are "a bit more civilised."
In stark contrast 93% of supporters stated that they opposed homophobia and would support openly gay players as only their performance on the pitch matters; giving lie to the popular conception that supporters create a culture of intolerance.